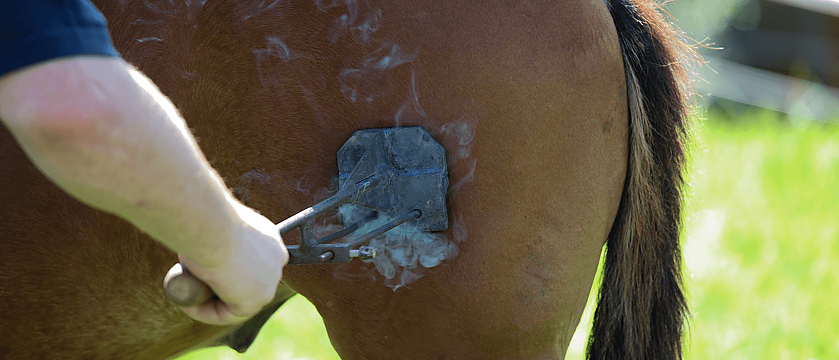 Branding
The term branding has been around since 350 AD. It is derived from the Old Norse word "Brandr", which means "to burn". Since the 15th century, the term has stood for the brand mark cattle breeders burned into their livestock to show that the animals belonged to them.
Today, the term has two different meanings in the economic context. It is used to describe
the building of a brand by using specific strategies, or
the establishment of a brand by means of marketing measures.
1. Branding to build a brand:
In general, branding serves to achieve added value and greater appreciation for products or services and to build trust. It makes the brand into the figurehead of a company. We talk about (inwardly directed) internal branding or about employer branding, which is directed at the labor market.
When the brand strategy is the focus of all corporate activities, we call it brand-centric corporate management.
2. Significance of branding in marketing and advertising:
We also call it branding when a company tries to leave a formative impression of the brand with consumers by means of advertising measures. To do that, specific messages, objects, or symbols are linked with the product and the brand in order to set them apart from the competition. Branding is successful when the customer develops an emotional, positive relationship with the product – whether through familiarity or through identification with the brand.
What are the foundations of successful branding?
Ideally, branding should start with the establishment of the company and be based in the company's peak performances. It is extremely difficult and strenuous to change the public's perception of a brand once it has taken hold.
Branding serves to build an individual, familiar, memorable image and steer the reputation of the brand. Ideally, excellent branding can even lead to a monopoly status. Brands can become cult brands, provided the branding is underpinned by continuous and consistent brand management.
Branding is the foundation on which a company's reputation and customer loyalty are built. So it is more than just superficial marketing elements like the look, style, and logo of a brand. It stands for the emotional gut feeling a company triggers with its customers.
Examples for this are Apple, McDonalds, and Media Markt. Apart from their logo and claim, they spark immediate associations and ultimately trust. Those who don't do any branding, are branded. That means: Those who don't define and manage their own brand are defined by the market.
Particularly in the digital world, branding is considered the key to differentiation.