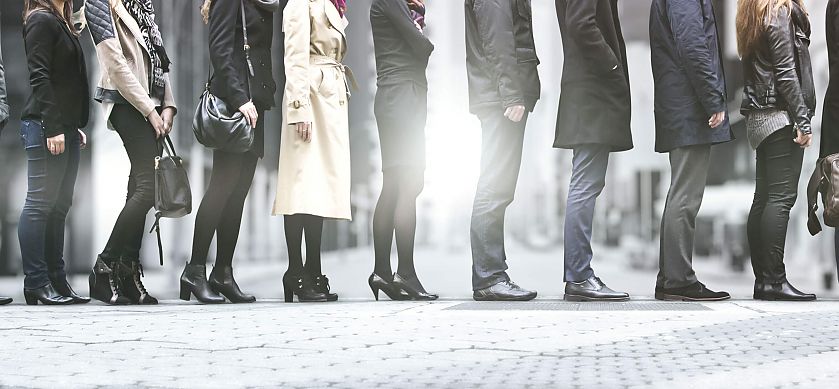 Only great minds make great brands.
For companies working in saturated displacement markets, a strong brand is indispensable. Because it remedies the greatest deficit: the lack of appreciation. Without that appreciation, everything is reduced to the price and to the fleeting moment marketing can create.
We at BrandTrust are interested in the big picture – beyond short-term goals and tactical marketing. We are about systematically building lasting attractiveness, about long-term customer relationships. It is all about continuously re-inventing the brand. Why? Because the brand is the only economic system that can produce clear differentiation and desirability of peak performances – so it builds appreciation that culminates in added value.
"Strong brands have strong boundaries. "
Klaus-Dieter Koch
Burning for your ideas is exhausting.
BrandTrust is the place for profound, free-spirited, passionate, liberal minds who dare to be different. People who hate the main stream because they know: New ideas are born on the periphery and on the sidelines. Only the average are strong in their intellectual comfort zone. Swimming against the current and being inconvenient when you have to be – that takes strength and humility.
"Learning to unlearn" is exhausting. Burning for your ideas is exhausting. Questioning yourself over and over again is exhausting. Fighting outdated knowledge is exhausting. Refusing to rest on our laurels is exhausting. Exceeding expectations time and time again is exhausting. Surprising and seducing people is exhausting. BrandTrust is exhausting.
BrandTrust is 100% independent.
Our strongest ally is our independence. We do not have to satisfy investors, banks, or extraneous shareholders. We do not have to feed orders into a network. We can give inconvenient and objective advice and are committed only to our clients. We are 100 % self-financed, so we are 100 % self-determined.
Our ambition is to become the preferred partner for all things concerning profitable growth through effective brands in the German-speaking region.
As a company, we know the meaning of responsibility and liability. As a highly specialized consultancy with mid-sized character we never keep our eyes off the long-term perspective. When in doubt, we prefer a satisfied non-customer to a dissatisfied customer. This is what sets us apart from network managers, the nomads of large consultancies, from many one-man shows and hybrid providers whose range of services is too broad to ever achieve true excellence.