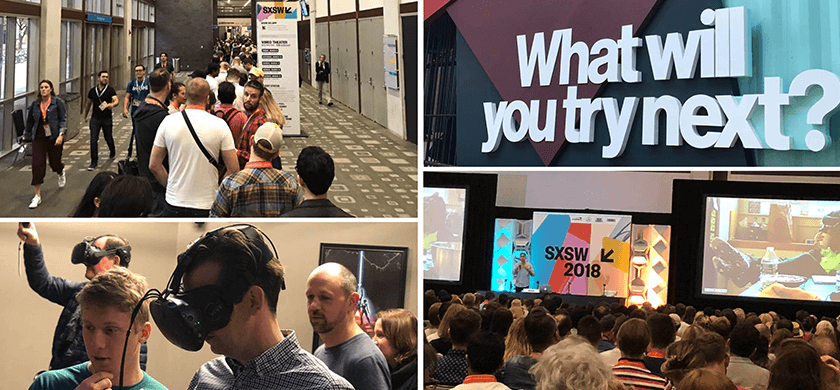 We set out on the "1st Learning Journey"
What does our societal and economic future look like? In order to find out, we are embarking on the "1st Learning Journey" – with customers who are just as inquisitive as we are.
Together we travel to Texas and visit the South by Southwest SXSW, the world's largest digital fair. We experience six days of powerful impulses: unfamiliar future industries, disruption, artificial intelligence, the end of the smart phone, or the 120-day rhythm at HomeAway – we come back with countless new ideas.
Our conclusion? The trip enormously enriched our thinking, knowledge, and actions. We look forward to the next one.