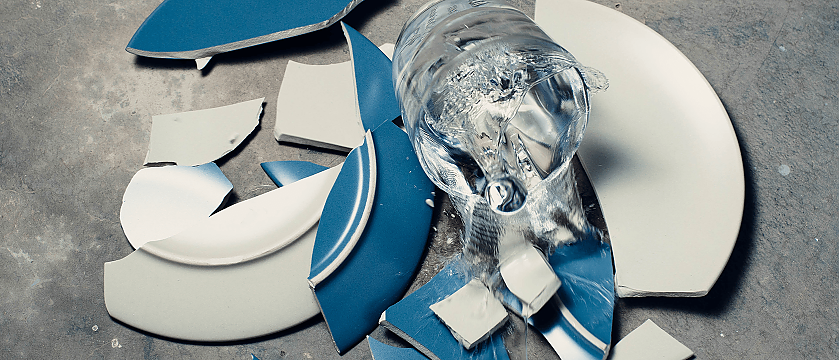 Brand Damage
When a brand does not consistently live up to its promises and its attractiveness suffers in consequence, we talk about brand damage. In the long run, brand damage leads to loss of brand loyalty and brand trust. In the worst case, the company loses market share and ultimately has to close.
Scandals or bad decisions – as long as they are short lived or only happen once – have little impact on brand attractiveness, because consumers usually forgive such missteps and the brand does not suffer damage.
Brand damage can be caused by external factors (such as sabotage or intentional misinformation) or internal factors. The latter is the case when the communication of brand values is not coherent or a company makes strategic mistakes.
Abercrombie & Fitch: The desirability of the fashion brand developed in Europe because the clothing items were considered souvenirs from the United States. The label's expansion by opening numerous outlets in larger cities disabled this brand element, and desirability declined. The fact that the stores preferred to hire young and attractive employees caused considerable public indignation. The decision not to offer plus sizes also earned the company harsh criticism.
Deutsche Bank: Scandals revolving around money laundering and embezzlement caused the bank substantial damage.
AirBerlin: The airline's brand suffered a total loss. The attempt by management to make the vacation airline also appeal to business travelers and go toe-to-toe with competitors like Lufthansa was out of character. Lots of cancelled flights without compensation exacerbated the situation. The airline's insolvency and the death of the brand were inevitable.