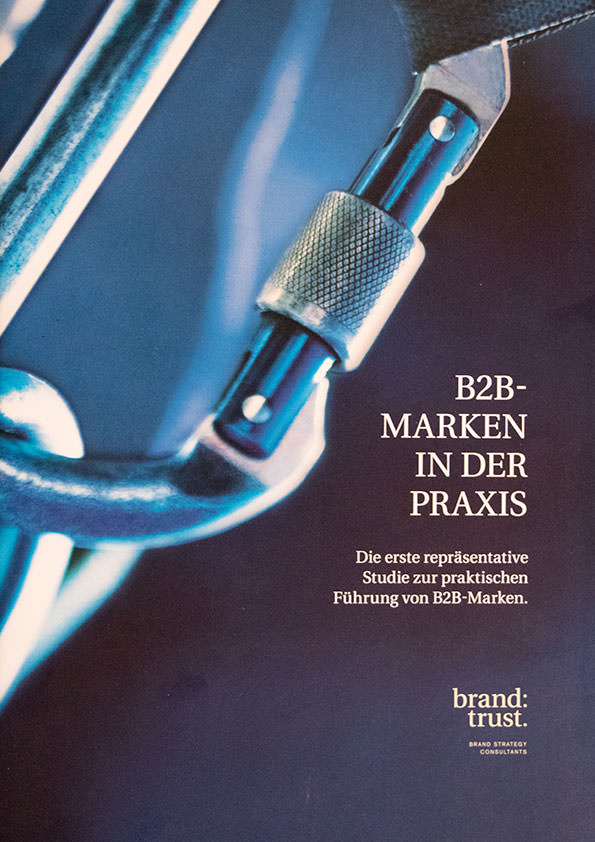 What is important to B2B customers in making purchasing decisions?
1. April 2010 ▪ Reading time: approx. 1:10 min.
The manufacturers of construction equipment and materials and their sales departments know too little about their customers' needs. This is one of the results of our study "B2B-Marken in der Praxis", for which we surveyed customers and decision makers from the chemicals, automotive, and machine engineering industries. We also conducted a complementary survey of the construction market (in advance of the construction expo bauma 2010).
We wanted to find out: What criteria play an important role in the decision process of B2B customers? To that end, we presented the participants with 25 security, relationship, and performance criteria and asked them to assess how crucial they are for their buying decisions.
Some central insights gained in the study:
B2B purchasers are dissatisfied with the very important purchasing criteria "quality", "guarantee", "reliability", and "flexibility".
The sales departments of B2B brands underestimate their customers' buying criteria revolving around the topic of security.
The construction business shows the largest discrepancies when it comes to assessing customer needs and fulfilling them.
The study reveals massive self-overestimation by sales departments of producing companies. They were convinced to be fulfilling nearly 70 percent of purchase criteria (17 of 25) either well or very well. But the comparison with customers' opinions paints a very different picture: They are satisfied with only one single aspect – long-term business relationships.
That means: With regard to the remaining 24 criteria, manufacturers are lagging far behind the expectations of potential customers. Among other things, the need for security is underestimated: quality, guarantee, and reliability are by far the most important security-relevant criteria for purchasing decisions. They are followed by credibility and sustainability. But from the customers' viewpoint, not a single one of these criteria is being sufficiently satisfied.
Study design: We surveyed 70 potential visitors/exhibitors of the bauma from D, A, CH:
20 sales managers of suppliers (manufacturers) and 50 purchasing agents of customers (construction companies, public agencies). We first defined 25 criteria for the survey which have significant influence on purchasing decisions made in the B2B sector. These are divided into the three "benefit categories" safety, performance, and relationship. The study was conducted in February 2010 by the market researcher puls Marktforschung (computer-assisted telephone interviews, or CATI).
---
Order of the study
You can order the 41-page study "B2B brands in practice" for free. Please fill out the order form.