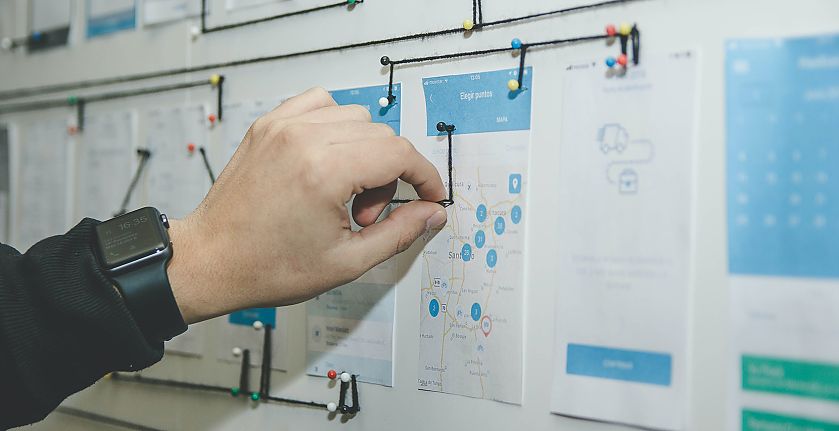 Customer Journey
The customer journey is an instrument for creating detailed descriptions of individual cycles a customer passes through during the decision process. It is based on a previously defined persona. The term customer journey is commonly abbreviated to "CJ".
The Customer Experience Management of a company uses the customer journey as an essential tool. It helps to better understand the customer. With that knowledge, the company can influence the perception of the brand at the individual brand touchpoints.
A detailed customer journey serves to define the various phases customers pass through (information phase – pre-purchase phase – purchase phase – post-purchase phase). It helps to identify the most important touchpoints and moments of truth. It is important in all of this that the company always thinks from the customer's perspective. Ideally, the customer journey is generated with the help of real customers.
The first step is to define the top touchpoints. This is followed by an analysis to what extent the brand can be experienced at these touchpoints. If this is not the case, there is a chance that the customer could have a negative experience and decide against the brand. If on the other hand the experience is positive, because the brand keeps its promise at that touchpoint, he will ideally decide in favor of the brand and recommend it to others.
The customer journey also helps to determine the brand fit. To do that, the individual touchpoints are examined to see whether they fulfil the brand rules. If not enough of these rules are followed, the brand cannot be experienced, which results in negative experiences. Such touchpoints are called "pain points". This method creates a good overview of the quality of the brand touchpoints, of pain points and "gain points".
The customer journey also considers the customer's emotions during the journey. It finds out what the customer feels and thinks at each of the touchpoints.
Once you have defined the actual customer journey (status quo) and have collected lots of optimization ideas for badly managed touchpoints (pain points), you can show by means of a target customer journey how the brand should come across at the touchpoints in the future.
The customer journey is a must for every brand. It is the only way to make sure that
all relevant brand touch points are designed to be brand-conform and with the customer's perspective in mind,
all pain points are removed and
a thrilling brand experience is created.
Our recommendation:
Article: Brand touchpoints decide over success or failure
Study: From product to experience – how brand touchpoints become the total experience
Book: 101 Triggers to Boost Your Brand