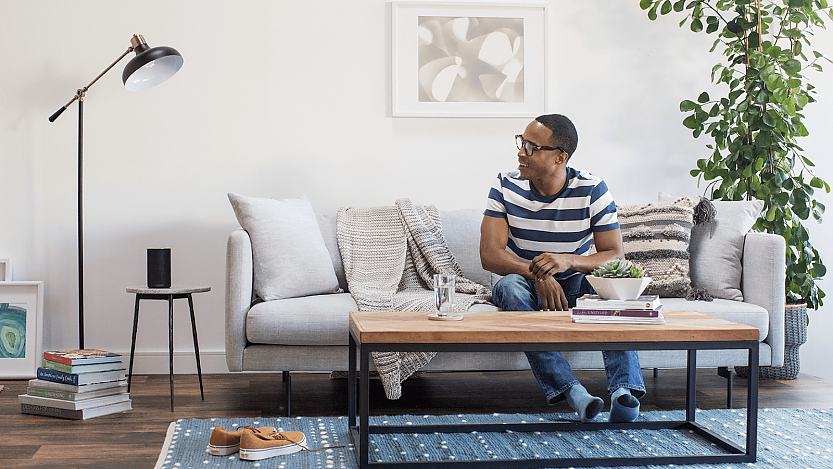 Hey Siri, order some beer! This is why Alexa & friends are the death of weak brands
Article
3. Mai 2018 ▪ Reading time: approx. 2:10 min.
Become conscious of what your brand stands for. Express this in a single word, and then never again let go of that word.
At the SXSW in Austin /Texas, the world's largest digital expo, two factors impressed me more than any other – because of their implications for brand management in the digital age:
By 2020, 85 % of a company's customer interactions will be automated, meaning they take place without any human involvement.
In western industrialized nations, 50 % of people will use the web by voice only.
In two years, then, the lion's share of communication between customers and companies – or their brands – will happen via "personal assistants" like Alexa, Siri, and Cortana. These are voice controlled, while algorithms with artificial intelligence (AI) run in the background to consistently improve the customer experience. The goal is to become indispensable.
Merciless Darwinism– the future of brands?
What does this – seemingly simple – development mean for the future of brand management? The most important insight that should be a wake-up call for every brand manager: There will be no more lists in this future. Today, Google shows a list of hits for every search, from which the user can choose a suggestion. Until now, companies considered it an accomplishment to end up near the top of that list, preferably ahead of the competition.
Voice assistants do not work the same way: They offer recommendations, not lists. This is why in the future it will be crucial for brands to be Number One. Merciless Darwinism. Brands that want to stand for too much will have no chance.
Of course, companies will be able to pay Alexa for recommendations, but only to a small extent. As before, the brand Google still has to consider its own credibility and relevance, and will limit such offers for that reason alone.
Brands need meaning, or they no longer work
The old game "category versus brand" is entering the next round: Does the customer order beer – or his favorite brand? Does he want a flight – or a ticket with Lufthansa? How will Alexa decide what she will buy, book, or have delivered for her owner? Who will she connect him with when he wants to buy travel cancellation insurance, or needs to finance the trip? And how well will brands prevail against purchased influence?
The age of one-dimensional penetration with brand names is coming to an end. Brand managers who cannot answer the question of what role their brand should play in their customers' lives have already lost:
What should the brand mean to your customers?
How does it change or enrich their lives?
What is the meaning of its very existence?
Brands can be extremely strong relationship systems –between products, services, and their customers. Under competent management, they can engender life-long attractions and loyalty. But only when those responsible within companies are aware of their new role in the digital world – and act accordingly.
These three steps would be a good start for preparing your brand for the age of Alexa & friends:
Set the benefit or your product or service in a new frame that credibly improves the lives of consumers.
Become conscious of what your brand stands for. Express this in a single word, and then never again let go of that word. Your brand must always be unequivocal.
Why do you do what you do? What is the meaning and purpose behind your actions? Look for clear answers to these questions.
Perhaps, the talk by AI specialist Liesl Yearsley at our 14th BrandTrust Future Circle in September 2018 would be able to help you answer those questions. We were able to sign her up on the spot at the SXSW in Austin for a talk and subsequent workshop. She is dedicated to the topic of "humanizing automation" and is considered the eminent authority in the field of artificial intelligence. You will find more information here.