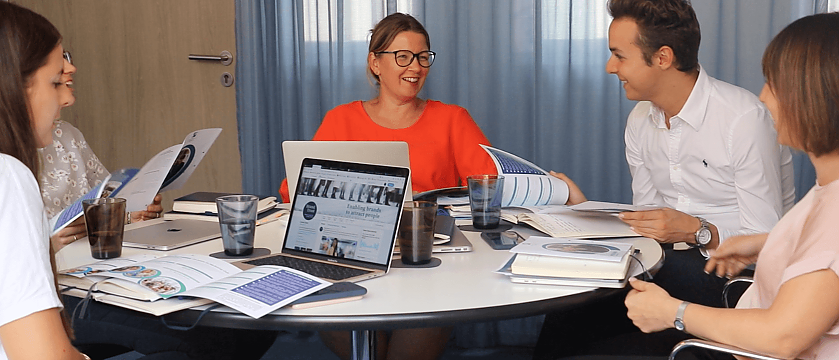 Brand Manager
A brand manager does a lot more than marketing. Brand management has a much broader scope.
Why? Brands as collective ideas impact behavior, that of employees as well as that of customers. For the brand manager, that means he has to pay attention to what the company is especially good at and ideally does for a long time at consistent quality: the peak performances.
If the brand manager is able to extract a special quality feature from the peak performances, the company can use that feature to differentiate from the competition and demand higher prices. The goal of brand management is to attract the attention of stakeholders to this quality feature through all corporate activities and through the company's brand communication and to increase recognition. Only when the quality feature becomes tangible at all touchpoints – which we might also call a brand promise – can it be demonstrated over and over again.
The brand manager controls brand activities at the corporate level and supports other employees with their brand responsibilities. He makes sure that the brand values become tangible in the company and that all measures work toward the brand positioning. He uses operative tools such as the brand rules, he ensures that the brand can be experienced at all touchpoints and that the employees working at these touchpoints conduct their business in keeping with the brand.
A brand manager lives the brand every day, he is always interested in topics like brand building, brand positioning, or brand steering. He radiates enthusiasm and joy. His daily work is marked by sensitivity, understanding people, consistency, and patience.
His work with the brand, for which he may involve a brand consultant, is a process that takes years and does not produce quick wins but generates lasting, profitable corporate growth. The most important word in a brand manager's vocabulary is "No". Only if he sets clear boundaries can the brand develop its full potential within those boundaries.
Our recommendation:
Buch: No. 1 Brands : Die Erfolgsgeheimnisse starker Marken