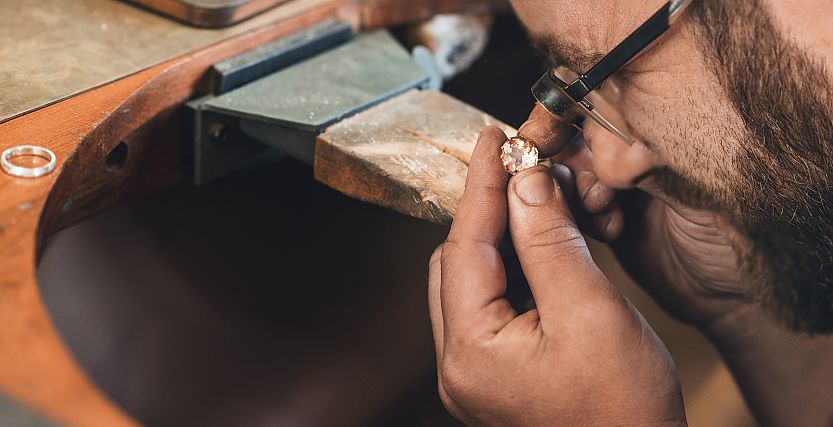 What is brand management?
Article
6. November 2017 ▪ Reading time: approx. 11:10 min.
This is a fundamental article on the topic of brand management, which we augment regularly with new information and links. It was last updated in September 2017.
Actually, the discipline of brand management could be explained briefly and concisely – with the following definition: "The term brand management refers to the operative maintaining and using of a brand. It focuses on the goals defined in the brand strategy which are to be achieved to ensure the success of the business."
As terse and plausible as this definition is – it also demonstrates that brand management really does deserve closer consideration:
It is about "maintaining and using a brand". The causal responsibility of the brand and its skillful management is to help enterprises to secure and defend the top positions in their sectors – particularly in saturated, highly competitive markets. Among other things, brand management is about ...


managing and developing products and services in order to use them as value drivers.
b. shaping the behavior of employees in keeping with the brand through internal branding
c. keeping firm control of the brand fit at all touchpoints
designing the communication along brand lines, internally as well as externally
using brand management to master the digital transformation

It is about the operative business. That means: Brand management is not synonymous with brand strategy, because that is the strategic foundation of brand management. It is also not another word for marketing, which is only a part of brand management. Consistent brand management affects the entire enterprise, every department, every employee, and particularly the boardroom.
It is about leadership. The word "management" defines where the decisions have to be made: not by marketing, not by a contributing agency, but by the company's top management. Managing brands is not an option; it is a must – for the heads of the enterprise.
This is the goal of brand management: guaranteeing the consistently strong attractiveness of the brand, by steadily delivering and conveying the peak performances and through a strong, differentiating positioning. It prevents the business from slipping into the downward price spiral.
Brands are not mere decoration (though unfortunately they are often considered to be just that). If they are well managed, they are enormously powerful value drivers that allow companies to grow even during difficult times. It is with utter consistency about the "4 W's of brand management": 'Werterzeugung' (value creation), 'Wahrnehmung' (perception),' Wertschätzung' (appreciation), and ultimately profitable 'Wertschöpfung' (added value).
No doubt: Brand management is a mammoth task with many facets. No wonder, then, that it is so often discussed in companies. But there is another reason: Many have serious problems with brand management. They just can't seem to implement their painstakingly worked out brand strategy, to bring it to life. They fail when it comes to the operative aspect. According to empirical studies
What do you need to be aware of to make your brand management succeed? Here are some tips:
Involve all of your employees
Set up simple brand rules that everyone can apply
Be sure that you have a good brand fit at all touchpoints
Avoid these brand management mistakes
Learn from well-managed brands
Keep your eye on the future
1. Involve all of your employees

Managers in particular have to lead by example and live the brand. Because if they have not sufficiently internalized it, the following happens:
They are not role models to their employees, because they do not exemplify the values, character and attitude of the brand.
The meaning of the company, its fundamental brand promise, falls by the wayside.
Employees do not identify with the company. They do not recommend it as a service provider or as an employer
To find out how top management should best proceed, please read the article Brand Centric Leadership: Brands provide orientation for leadership
But not just the boardroom – every single employee contributes to the success of the brand strategy. However, this is one of the main problems of brand management: The employees' lack of ability and motivation to implement the brand strategy. One study, for instance, reveals that 93 percent of enterprises feel that implementation competence is indispensable for realizing a strategy – but only about 40 percent of employees have the skills to do it (see Wunderer/Bruch 2000).
It follows that one of the most important tasks of brand management is to enable and motivate employees. They have to understand, implement, and use the brand. The ultimate goal is therefore: All employees live the brand.
To make that work, incentive systems can be advantageous. But they only work if they are transparent and every employee can understand them. Employees should also perceive these systems as fair, otherwise they may resist the intention or, worst case, "mentally check out".
After all, every employee is a brand ambassador, and everyone should consider themselves a sales person. This is why they should be enabled to appreciate the company's uniqueness as valuable, and to proudly tell others about it.
The implementation of a unified brand management system is particularly tricky in decentralized corporations. Local managers of such organizations must be made to understand that their influence will not be diminished if the brand is managed from a central point.
It is a tremendous advantage for a company to install selected brand ambassadors in the entire company, who communicate the brand strategy internally and drive its implementation. To make that work, a functional concept must be established in advance – because too often, the brand ambassadors are scattered in all directions and hardly networked, especially when they are distributed over numerous countries. They hardly have a chance to interact. This causes inefficiencies in the brand implementation that cost a lot of money and time.
A joint platform for all brand ambassadors can solve that problem. By the way, it has proven effective to open such a brand portal not only to the brand ambassadors but to all employees, working on the principle that "every employee is important for the brand to shine." Condition: These colleagues must be trained by the brand ambassadors.
2. Set up simple brand rules that everyone can apply

Brand management must ensure that all employees – despite their highly complex environments – can act uniformly in keeping with the brand, regionally as well as globally. They need guide rails that do not limit them in their day-to-day work, but support them. Simple brand rules that allow every employee to check whether individual actions are in line with the brand or not are extremely important here. They should be concise, practicable, and comprehensible to everyone.
With the aid of five to six substantial brand rules, every employee can easily check whether his respective brand touchpoint is designed along brand lines. If it does not fulfil several rules, something must be done, because this causes "pain points" for customers, meaning negative brand experiences. When a touchpoint is optimized to the point that most brand rules are fulfilled and the brand promise is not merely kept but exceeded, this is when pain points turn into success-bringing "gain points". (Customer Experience: The central success factor in the digital transformation) 
Using brand rules is not an option, it is a must. This also includes reacting to rule breaches and looking for improvement measures.
3. Be sure that you have a good brand fit at all touchpoints

Many companies have 100 to 500 touchpoints – per brand. That number has increased by 30 percent in the last five years alone, particularly in the digital realm. At the same time, their importance continues to grow: Because products are becoming more and more interchangeable in the overabundance of offers and information of saturated markets, well-managed brand touchpoints are indispensable for being noticed. They must be specific, attractive, and differentiating all at once.
During the customer journey, the weakest touchpoint defines the overall impression. Unfortunately, only 15 percent of companies manage their touchpoints along the journeys successfully, as our brand touchpoint study revealed. What's more, they are not able to stand out from the competition. About 80 percent of the brands analyzed offer no differentiation. From the customer's perspective, they are nothing special – in saturated markets, that can be fatal. Because when brands do not define themselves through their offer, brand experience, employee behavior, and communication, they have fewer fans, recommenders, and repeat buyers. This was the result of another study we conducted. The winners among the companies we examined included Adidas, Amazon, Samsung, Coca-Cola, Edeka, and Audi. All of them are brands who give their customers a clear picture of what the brand stands for and keep that promise by delivering specific peak performances.
A decisive result of our brand touchpoint study was: The most important touchpoints are human beings – even in the digital age. Advertising, by contrast, is not one of the top brand touchpoints; in the banking sector, for instance, it ranks only fifth. (Brand touchpoints decide over success or failure)
So it would be a mistake in the course of digitalization to focus mainly on touchpoints in the online world, because these are multiplying and changing at an especially rapid rate. Nearly all customer journeys happen in both worlds and every touchpoint, digital or real, must be optimized in keeping with the brand. The customer journey analysis should concentrate on identifying negative experiences: They are responsible when a customer no longer buys products or services, does not recommend the brand, and possibly even talks negatively about it. If you know your customers' "pain points", you know what touchpoints need to be given top priority — and you can develop ideas and measures to optimize them. (Customer Experience: The central success factor in the digital transformation) 
4. Avoid these brand management mistakes
Lack of differentiation: Especially in fiercely competitive markets, it is crucial to not be average. But often, companies only think of a new packaging creation – not of the history. But that's what consumers really are interested in – the legend, the performance history, the ethical background, or the founders' motivation. They want to know what is so special about the company and the brand – so this should be emphasized.
We can observe this mistake in the oversaturated beverage market. Many market players invest in new technologies, launch new flavor variations. And they also invest heavily in marketing: in new packaging, in extravagant beer crates, in reworking logos and labels – and of course in lots of advertising. Most of it is mere surface management, action for its own sake. Because many manufacturers are not getting to the bottom of the fundamental problem: They have no brand foundation and therefore no effective brand management based on such a foundation – so many of the enormous marketing and investment efforts have no long-term impact.
The fashion industry also provides a good example of what damage arbitrariness in brand management can do. We see how s.Oliver is battling the problem of being part of the interchangeable mainstream (The problem of "Middle Brands" ). And René Lezard failed because the brand was no longer able to convey clear values, it appeared too weak in character. But consumers are always looking for brands that represent their own personal set of values. With their brand management, companies must clearly signal their brand's character and provide information about it.
No consistency: Consumers must recognize at every touchpoint what brand they are dealing with. That is not an easy task by any means – especially when the touchpoints are managed by different departments. In destination and tourism management, for instance, the governance often resembles that of a company where even the tiniest department has its own board of directors, web site, and sales structure. Other industries can learn a lot from their colleagues in destination management.
Lack of willingness to change: Brand management must react sensitively to market changes and changing consumer requirements. In a world that is increasingly shaped by disruption and transformation, un-learning is often more important than learning. Leaving ingrained patterns and viewpoints and daring to do something new is a crucial skill of successful brand management.
Staying in one's comfort zone is dangerous: Those who don't roll with the times will fade out over time. Strong brands use their peak performances to transfer them to new circumstances. A perfect example is Cirque du Soleil, who fulfilled changing audience desires with a new type of circus. The traditional circus Ringling Bros. and Barnum & Bailey had to close: It insisted on sticking with its formerly very successful business model and trusted in the audience's sense of nostalgia – a fatal error.
5. Learn from well-managed brands
Some brands have evolved into cult brands – or are well on their way. When examined closely, they turn out to be simply very attractive brands that consistently stick to the rules of successful brand management. So there is no secret recipe, desirable brands are always the result of hard work.
If you want to become a (cult) brand, you should heed these seven principles:
Deliver peak performances and do it confidently
Identify your brand's character and remain true to it
Take advantage of features that help people recognize your brand immediately
Identify the fans of your brand and take care of your brand community
Use appropriate trends as breeding grounds for your brand
Focus on whatever it is you really do well
Make your brand appeal to all the senses at all brand touchpoints
You should take a close look at these examples of successful brand management:
Brezn Kolb: The Nuremberg-based enterprise expresses its uncompromising pursuit of product quality at all touchpoints. And that pursuit is truly impressive: The Kolb family has developed techniques that consistently maintain the excellent quality of their "Brezen". Their production is shown and staged in a "Brezn Drive-In". At all points of sale, the employees demonstrate unparalleled openness, helpfulness, and passion.
LES MILLS®: These days, people rarely buy "just" a service or product – they follow strong ideas; want to be part of something bigger. The brand LES MILLS® shows us how to do this with strategic brand management. LES MILLS® considers itself a "solution provider for (pre-choreographed) group fitness and small group training". What is much more inspiring, however, is the "why": the emotional mission "for a fitter planet". This is passionately exemplified not only by the founding family and their employees, but by all instructors. The LES MILLS® message reaches every single participant. (LES MILLS®: From an idea to a global following)
True Fruits: The smoothie producer shows how a brand can be successful with unswerving consistency, courage, and intelligent touchpoint design – and by being provocative. A brand does not have to be "Everybody's Darling". While the competition is sliding into interchangeability with non-specific images and nutrition information, True Fruits stands out with its most important brand touchpoint – the bottle – with clear performance communication, and thus creates uniqueness
Thermomix: With every new evolutionary step, the developers of Thermomix elevated their mixing and blending appliance to a new level of performance. This is the true success driver: Digitalization did not pass by the kitchen aid, which was first sold in 1961, nor did it miss the trend of combining simple operation with aesthetically pleasing design. Also part of the success of Thermomix is the fact that the machine is only available for sale at house parties. In our digitalized world, this business model takes on special value; its hard currency is called "recommendation."
Casper: Six of the top 10 channels for addressing customers are now digital, as revealed by a study surveying over 129 marketing managers of German mid-sized companies (Kontor Digital Media in cooperation with the Federal Association of Mid-sized Enterprises BVMW). And yet, companies who sell online are increasingly focusing also on offline touchpoints. Casper, for example: The startup for latex mattresses with its online direct sales without retailers challenges the price premiums established by the industry market leaders over the course of decades. Nevertheless, Caspar's brand touchpoint management does not focus exclusively on online channels. The company understands: Particularly because it is withdrawing from personal customer contact with its digital business model, it is all the more important to increase the attractiveness of its brand through comprehensive brand touchpoint management. To that end, the company runs the "Casper Nap Tour" – trucks filled with sleeping cabins visit cities where interested parties can test the mattresses and enjoy a few hours of rest. (Digital enterprises: Why they cannot do without real brand experiences)
Tesla: Like Apple, Tesla appears to have a real feel for what truly bothers customers about the service, user-friendliness, and usability of automobiles – and what is important to them. The incredible expertise of employees in the Tesla boutiques, the perfect online service, the breathtaking acceleration of the electric motors: The brand Tesla fascinates everyone who comes into contact with it. And Tesla is so good that neither the low range nor the premium price deter consumers from buying a Tesla. Tesla's mission is to accelerate the transition toward sustainable mobility.
Birkenstock: The health sandal has become a cult item and is even worn at international fashion shows. The brand is strong because it has remained true to its peak performances. Its "holy grail" is the sole. Birkenstock has never followed short-lived fashion trends or made less pricy shoes that did not live up to the high quality standards.
Shape your future – with intelligent brand management
Strong brands and their attentive management are indispensable for the future of companies. Because brands provide the necessary resilience enterprises need in today's chaotic, VUCA world. (VUCA-Mastering: Mastering chaos with the brand)
Volatility: Strong brands define the red thread and with it provide security and orientation – from the boardroom via management all the way to the employee.
Uncertainty: Strong brands give clarity in strategic decisions and in day-to-day operative business with distinct credibility limits. Where do we come from? Who are we, and who are we not? And where do we want to go?
Complexity: Strong brands foster uniform value systems – regardless of location and company size. Everyone works toward a common goal.
Ambivalence: Strong brands clearly define the essential value drivers of an organization. They don't arise over night from a creative process.
In all this, digitalization is more of an opportunity than a threat. It allows us to intensify and improve communication and customer closeness. New types of contact become possible. Companies today are in a position to identify longings, dreams, wishes – and also deficits. Digitalized brand management therefore also means: being attentive, listening, interacting. The opportunities presented by digital data are immense and reach far beyond the standard question "What drives my customers?"
Consumers are looking for what is already scarce in our world of overabundance: Uniqueness, poise, and meaning. This is the dawning of the "Age of You", where attentiveness will take center stage. The successful brands of the "Age of You" will be interacting at eye level with consumers. They will become dialogue forums of a common future, based on smart technologies and shared data. They will be media of attentiveness and responsibility. More than ever, brands will unite their customers into meaning and value communities, but these will be more open, networked, and fluid than those of today, and will be led by customers.
To make that work, brand managers need access to the touchpoints. And they need a "Big Idea" that permeates and shapes the entire brand management. Brands without such a central mission will lose attractiveness.
Good brands have always been "Concepts of the desirable", with their own micro-ideologies that they condense into stories – with codes, artefacts, designs, rituals, symbols, behaviors, and performance. From Coca-Cola ("Fun"), Disney ("Fun, Family, Entertainment"), Sony, Porsche, Ikea ("democratizing good living") all the way to Apple, Google, and Facebook ("give people the power to share and make the world more open and connected") – all of these brands have their micro-ideologies, which are concentrated in the mission statement, the big idea.
This big idea is the guiding star that gives impulses for new business ideas, provides stability during transition, and draws credibility boundaries. This is the original power, the meaning, the purpose of the brand, which gives it a higher significance beyond making money.