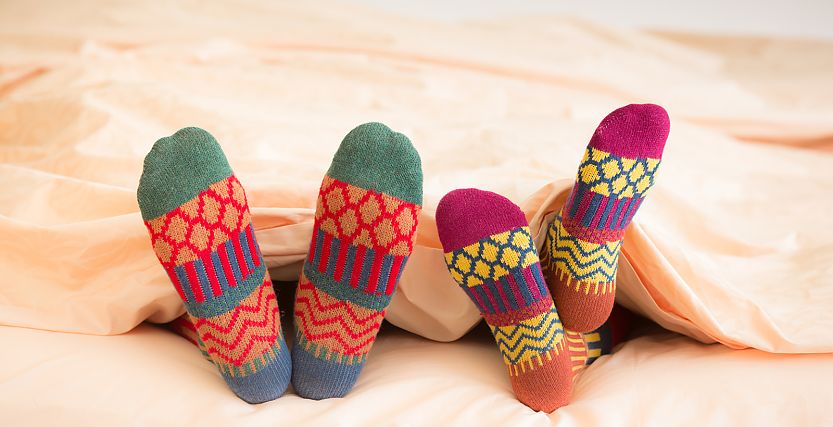 Digital enterprises: Why they cannot do without real brand experiences
Article
6. Juni 2017 ▪ Reading time: approx. 3:50 min.
Because enterprises are continuously getting slimmer and withdrawing from personal customer contact due to their digital business models, it is all the more important to increase the attractiveness of their brands: through innovative and comprehensive brand touchpoint management.
Whether flower shop, cleaning service agency, private investor consulting, or selling mattresses – "everything that can be digitized will be digitized." This is what Carly Fiorina, the former CEO of Hewlett Packard, predicted in 2000. The new generation of digital enterprises thrilled customers with its sophisticated management of online customer journeys: They showed them how uncomplicated and quick information-gathering and shopping on the web can be.
Those who shopped with these young companies or used their consulting services were part of the digital Avant-garde. But is focusing on digital channels really ideal when it comes to thrilling your customers? Sure – from the company's perspective, the model is simple and cheap. But: What can companies do to stand apart from all the competitors popping out of the ground in the digital world like mushrooms after a cloudburst?
Attractiveness needs innovative brand touchpoint management
Because enterprises are continuously getting slimmer and withdrawing from personal customer contact due to their digital business models, it is all the more important to increase the attractiveness of their brands: through innovative and comprehensive brand touchpoint management.
Six of the top 10 channels for addressing customers are now digital, as was revealed by a study surveying 129 marketing heads of German SMEs (Kontor Digital Media in cooperation with the Bundesverband mittelständische Wirtschaft BVMW (Federal Association of Small and Mid-sized Businesses)). The survey also shows that the respondents plan to concentrate their investment and development budgets on digital channels in the future. Offline channels are losing relevance.
Offline Brand Touchpoints: An opportunity for differentiation in digital business
In light of this impending shift toward new channels and customer interactions, however, it is essential not to lose sight of the management of offline brand touchpoints. Companies should take advantage of the opportunity to use hybrid brand touchpoint management to stand apart from their competitors, who are concentrating exclusively on digital channels.
That means: It is about evaluating budgets for offline brand touchpoints and focusing activities on the ones that are most relevant from the customer's perspective. And it is about creating new, thrilling offline brand touchpoints. The fact that even "pure players" (companies who offer products and services only on the internet) have understood this is perfectly illustrated by the mattress manufacturer and online dealer Casper. The startup for latex mattresses, supported by renowned investors like Leonardo DiCaprio and Tobey Maguire, uses its online direct sales without retailers to question the price premiums established by the top dogs of the industry over the past decades. Still, Casper does not concentrate its brand touchpoint management only on online channels.
With its "Casper Nap Tour" – trucks filled with sleeping compartments visit cities where potential customers can try the mattresses and enjoy a few hours of rest – the startup has created a thrilling brand touchpoint that establishes a link between online and offline presence. The thoroughly positive resonance from the power nappers confirms the successful invitation by the pure players to enter the offline dialog with potential customers.
If Casper continues to pursue the idea and expand its Nap Tour to international markets (in Germany, the term "Schlummerreise" has been used but not translated into a campaign), the mattress startup will be able to successfully differentiate itself in other countries and achieve a monopoly position in customers' memories.
Casper is by no means the only one with this business model. Startups like Eve, Felix, Bruno, Muun, Leesa, or Emma have adopted much more than just the charming use of a first name and also offer affordable mattresses and a similar scope of services, such as free shipping and returns, free (up to 100 days) trial periods, or long guarantees on the mattress core.
A few of Casper's competitors have used offline brand touchpoints to build relationships with their customers. The Frankfurt-based mattress company Emma is one of them: it entered into a partnership with interior accessories retailer "Butlers". In many Butlers shops, visitors can try out the mattresses. However, the brand's appearance at this touchpoint is too non-specific and unattractive, so there is hardly any positive recharging of the brand and thrilling of fans happening there. The company gave away enormous potential for addressing customers, inviting them into a dialog, and exceeding their expectations.
One brand who specializes precisely on this topic of "making it tangible" in mattress sales is the Berlin-based startup Muun. Frederic Böert, one of the two founders, wants to "improve the service so that customers can experience the products". What better way to do that than direct interaction and building exciting brand touchpoints, so visitors will tell others about their experience with the young mattress startup? Proof of performance and differentiating characteristics from other competitors have not yet been established, but the company's self-concept in this highly competitive market, which "is enormously product-centered but hardly provides customer service and attention to client needs", gives us hope that Muun will follow through with action and recognize the opportunities of offline brand touchpoints.
Whether running events for binding fans of a jogging app, information events for online investment, or pop-up stores of digital fashion labels – trusting relationships with customers can be forged quicker and more permanently at physical touchpoints through direct human contact.
The goal, then, is to create physical brand touchpoints in addition to the online presence that address customer needs and exceed possible expectations. To take the best possible advantage of this potential, the physical brand touchpoints must support the online channels of the brand and be connected with them seamlessly, because customers do not think in channels.
What appears to be emerging currently is a reversal of a trend that made big waves at the beginning of the internet age: Excellence at digital brand touchpoints is no longer a Wow-factor, but a given. It is no longer enough to thrill customers only via online channels.
Brands grow through their fans. This is why they have to create experiences that excite consumers and stimulate them to tell others about them. Particularly in saturated, competitive markets – such as the mattress market – it is a way to avoid being interchangeable and strengthen a brand long-term.To discover the hidden potential and differentiation opportunities of customer contact, companies have to take a close look at their customer journeys.
Special attention must be focused on the interfaces between online and offline brand touchpoints in order to produce exciting results:
Active customer dialog
Analysis of the customer journey to identify hidden potential
Creating links between online and offline brand touchpoints
Staging exciting offline brand touchpoints
Experience management – rather than mediocre background noise
Do you have questions or suggestions? Send us an email!
Other articles that might be interesting for you:
Der Reiz des Verbotenen – ein Turbo für Marken
Why is Brand Touchpoint Management is the better kind of Customer Experience Management