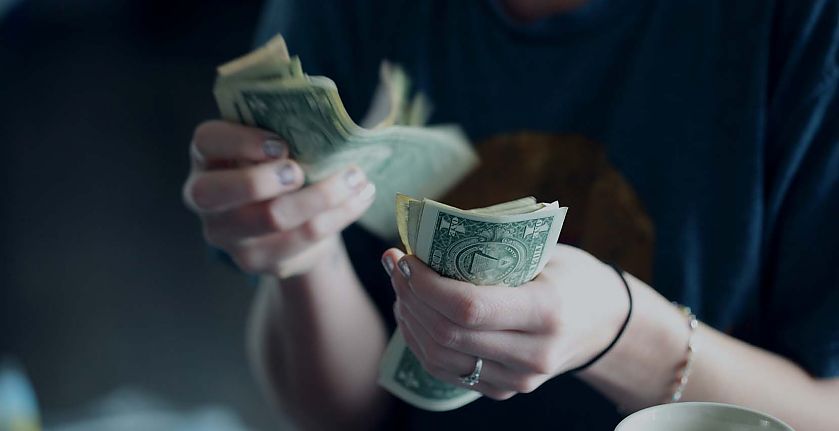 Price premium
We speak of a price premium when customers are willing to pay more for a brand-name product than for comparable products by a competitor. It is what characterizes strong brands.
For example, customers pay substantially more for Evian water than for weaker brands:
How do you achieve a price premium?
Consumers assess the benefit of a product using two criteria:
its objective performance – meaning the actual product quality
its subjectively perceived performance – meaning the brand performance
A price premium can be achieved when the benefit of a product for the consumer is greater than its pure performance (1). This happens because of the brand (2).
Another example: Both Louis Vuitton and the fashion discounter Kik produce handbags that are made to transport things (objective performance). The appreciation of such a bag – and with it the willingness to pay a significant price premium – grows out of the subjective benefit (brand performance). In the luxury segment, which is where Louis Vuitton operates, social acceptance, status and a feeling of superiority are among the most common motivations.
To escape interchangeability, brands need these fundamentals:
concentration on the core of the brand
outstanding peak performances
brand-specific experiences.
Only incomparable performances result in a price premium. This is how the brand contributes to increasing sales.
Companies who want to liberate themselves from pure product orientation invest in their brand communication by adding measures to sensitize the customers' perception – perhaps through positive preconceptions or associations.
What makes a brand incomparable:
Dramatizing the added value: Making the product more valuable. It has to solve a problem better than the competition does.
Using the entire value chain: Looking at not only the relationship with direct customers but at the entire value chain.
Changing the basis for assessment and fulfilling life scarcities:
Not just a grille, but the "World of Barbecue" (Weber). Not just a taxi ride, but the experience of a "Private Driver" (Uber).