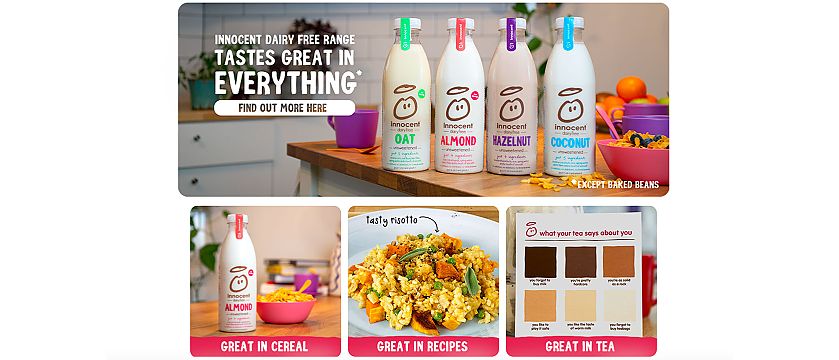 Branded Content
Branded Content is content that clearly expresses a company's brand – not just visually, but also in terms of subject matter and style.
What kinds of branded content are there?
We are dealing with branded content when blog articles or Facebook posts display a typical brand style in their expression. Or when images, videos and graphics are created based on brand rules.
Generally speaking, the term "branded content" can be applied to all content formats that companies use to make their brand(s) visible. The spectrum ranges from operating instructions to case studies, from workshops, lectures, blog posts and product texts all the way to shockingly expensive prestige films.
That means: Branded content is not just content for marketing and content marketing purposes. All company content should be aligned with the brand – i.e. branded.
Examples of branded content
One company that excels wonderfully at creating branded content is Ikea: Its content is simple, friendly, stimulating – just the way Ikea wants to come across. The "you" is omnipresent. The result of this consistency: We recognize Ikea instantly. A US-provider of marketing services called Mailchimp made headlines by formulating a comprehensive branding guideline for its various content formats and making them publicly accessible. Other impressive examples are Innocent and MyMuesli.
How do you create branded content?
Many companies have no idea how many content formats they use. This can easily be a high double-digit or even triple-digit number. The problem about this lack of knowledge: The company can't monitor whether all formats it uses are sticking to the brand rules. It doesn't know whether they are contributing to its brand attractiveness.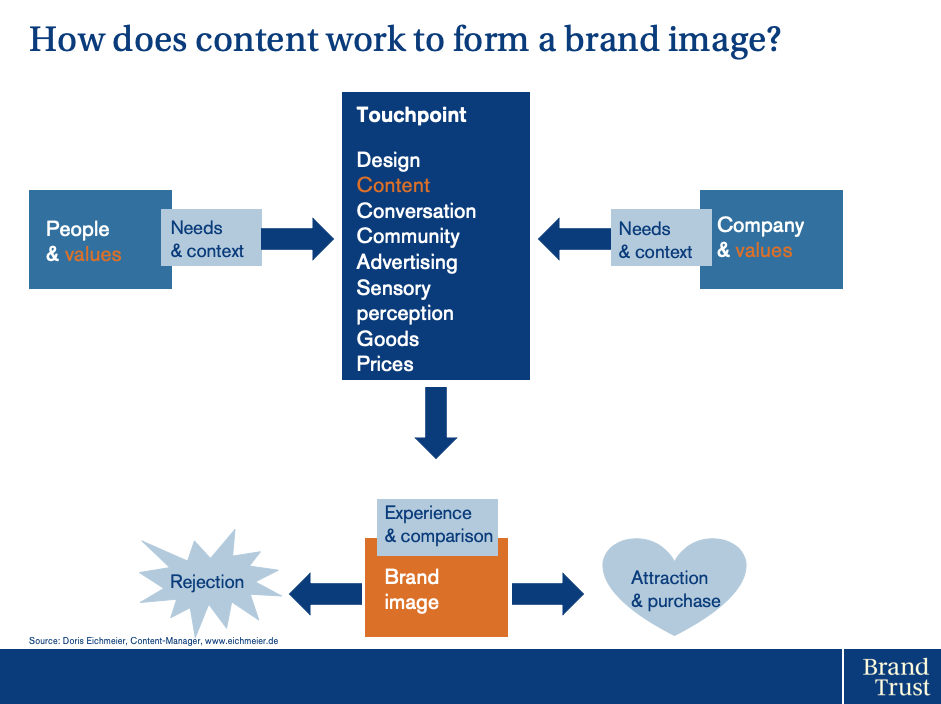 Every single bit of branded content is a brand touchpoint or part of one (for example at a trade show booth). It impacts the buying decisions of consumers. Accordingly, it deserves attention in its production.
The reverse is also true: When content is conceived without a fundamental branding guideline, it may turn out to be arbitrary and without character. This could damage the brand and play into the hands of the competition.
Each and every bit of content, not matter at which touchpoint, contributes to a brand's attractiveness. This requires close cooperation between content and brand management. Why? Because content experts include brand strategic goals in their work, so brand managers must always keep them up to date on the current state of brand management and brand positioning. This is crucial for them to work in the spirit of the brand – for example with the right storytelling and choice of topics that corresponds to the brand goals.
Quick check: These 10 factors will show you whether your content is branded content.
Empathy & Emotion: Does the content express empathy, understanding for customer needs? Does it stir emotions?
Energy & Elegance: Does it radiate the brand-typical energy and elegance?
Uniqueness & Memorability: Does it stand out from the crowd with its topics? Does it have a chance to be remembered?
Simplicity & Efficiency: Does it compel with intelligent clarity, forego the unnecessary and feel efficient?
Commitment & Insight: Does it promote commitment and communication between brand and consumer? Does it express that the brand loves feedback, even if it is criticism?