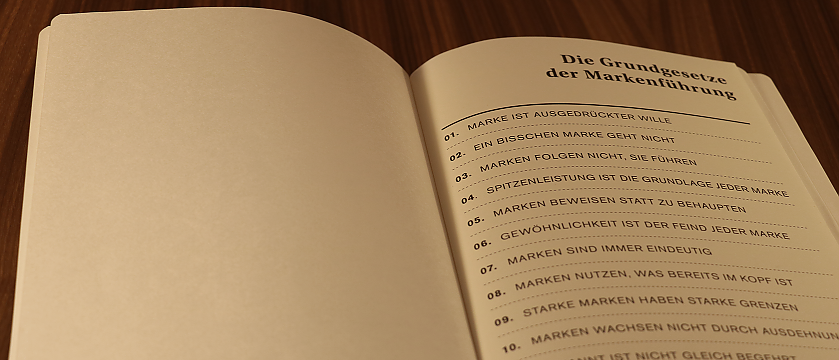 Brand Management
The term brand management refers to the operative maintenance and use of a brand. It focuses on the goals that were defined in the brand strategy and that must be achieved for the benefit of the company's success.
Brand management intersects with and influences a range of business areas, for instance product design, internal and external brand communication, employee conduct, PoS, and pricing. In all these areas, the aim is to use the brand's uniqueness for better sales but also maintain it to keep the brand attractive in the long term.
Brands and their perception depend on a variety of interrelated factors. Even if you generally like the products or services offered by a brand, one single badly managed touchpoint between customer and an employee of the company can cast the brand in a bad light.
Because of this complexity, brands should operatively be managed with a few simple rules and their strict observance – as demonstrated by the success formulas of other complex systems in nature (such as flocks of birds). These brand rules should be easy to understand and apply by employees of all levels (Internal Branding).
In order to control the perception of a brand as effectively as possible, companies should consistently monitor compliance with the brand rules. This way they can be sure that the brand conveys a consistent image regarding its values and brand stylistics at every brand touchpoint.
An article on the fundamentals of brand management is available here