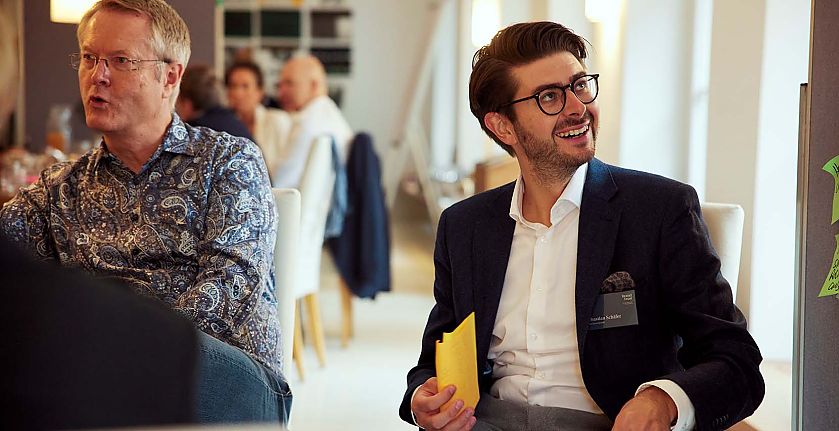 Brand Expert
Brand experts have comprehensive knowledge in the specialist field of the brand. They see the brand as a business asset that ensures the company's success and increases its value.
What is special about brand experts?
The brand expert's perspective differs distinctly from that of a marketing or advertising expert, of copy writers or graphic illustrators. Companies should make sure that their brand management is clearly separated from those areas.
Brand experts are generalists in their field who think strategically and holistically in terms of solution orientation. This differentiates them from specialists who contribute specific knowledge.
As a rule, they reinforce their know-how in a training program, a corresponding university study program or related professional experience. Their work is characterized by intensive, in-depth, objective and method-driven analysis of the brand as a subject.
The work of brand experts
Brand experts work mainly in the business sector. They often function as external consultants or agencies. Some of their work also involves the sciences.
Brand experts engage in a wide range of activities ranging from competition analyses and benchmarking to market research and the investigation of corporate peak performances.
Their main responsibility is to establish the brand as a management tool, which requires consistent brand development, brand positioning  and brand management. To implement all this, a company needs experts with teaching skills who convey their wealth of experience to others in the organization. They function as a partner to ensure that the brand managers succeed at imparting, motivating, and activating the brand as a value driver.
In addition, they are considered gatekeepers for brand-relevant measures. For example, businesses ask them for their assessment of whether a communications strategy supports the brand or whether a planned activity is of benefit to the brand.
For all these tasks, experienced brand experts use previously defined principles.
Do you have any questions or suggestions regarding this article? Then we look forward to receiving your e-mail.