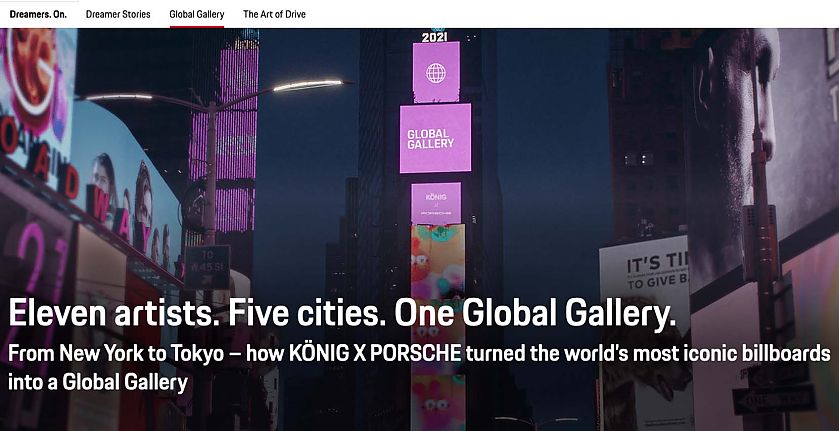 Brand Activation
The term brand activation describes a targeted impulse designed to help a brand gain new attention and strength.
Why brand activation can be necessary
The purpose of brand activation is to counteract increasing weakness or stagnation of a brand. It is intended to make the brand more attractive again for the relevant target groups and to increase awareness of the brand among those groups. As a rule, this is achieved with creative communication and experiences, designed to breathe fresh life into the brand.
Many brands lose attractiveness over time. Telltale signs are:
• Lack of credibility
• Drop in recommendation rate
• Customer dissatisfaction
• Indistinct differentiation from the competition
• Lack of awareness of the significance of the brand within the company
The central purpose of brand activation, then, is to give the brand new luster. It is intended to stimulate interaction at existing or new brand touchpoints. 
How to conduct a brand activation
Brand activation should be seen as a jump start for making the brand more meaningful to its target groups again.
There are different approaches for running a successful brand activation. What is important is that the chosen communication and channels clearly match the brand DNA. Brand activation often takes the form of creative campaigns or brand experiences.
Example brand activation Porsche
The origin of the Porsche brand lies in the fulfilment of a dream. In late 2021, the sports car maker ran a global campaign called "Global Gallery" that was true to this original thought and yet completely new. This was a brand activation measure to make Porsche more attractive to new target groups.
The underlying theme of the campaign is that of life-long dreams. On out-of-home advertising spaces in 5 cities, Porsche shows the works of digital artists. The auto maker collaborated on the campaign with König – one of the leading galleries for contemporary and digital art. The ad spaces turned into digital canvases for sculptures and other NFT artworks, which can be purchased directly with QR codes.
Porsche not only reached a large target group with its campaign, but also recharged its brand in a new way. Making dreams come true was reinterpreted for Porsche and let the brand shine with new radiance.
Do you have any questions or suggestions regarding this article? Then we look forward to receiving your e-mail.