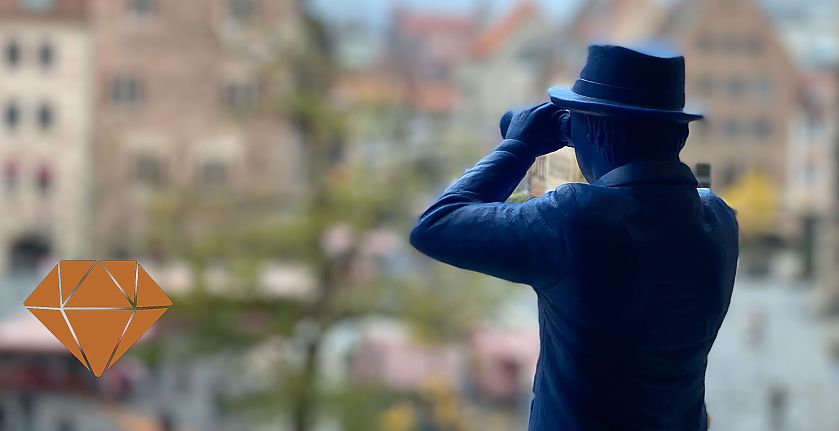 Scenario Planning
Scenario planning, also called the scenario technique, is a method companies can use to systematically prepare for possible events that are difficult to imagine in the present. The goal is to find out what the impact of those events might be.
What is the point of scenario planning?
Scenario planning is not about preparing accurate forecasts or projections, but about running through different scenarios that could occur in the future. These scenarios are generated using hypotheses. Along the process, companies also include events they cannot control because they are outside of their sphere of influence.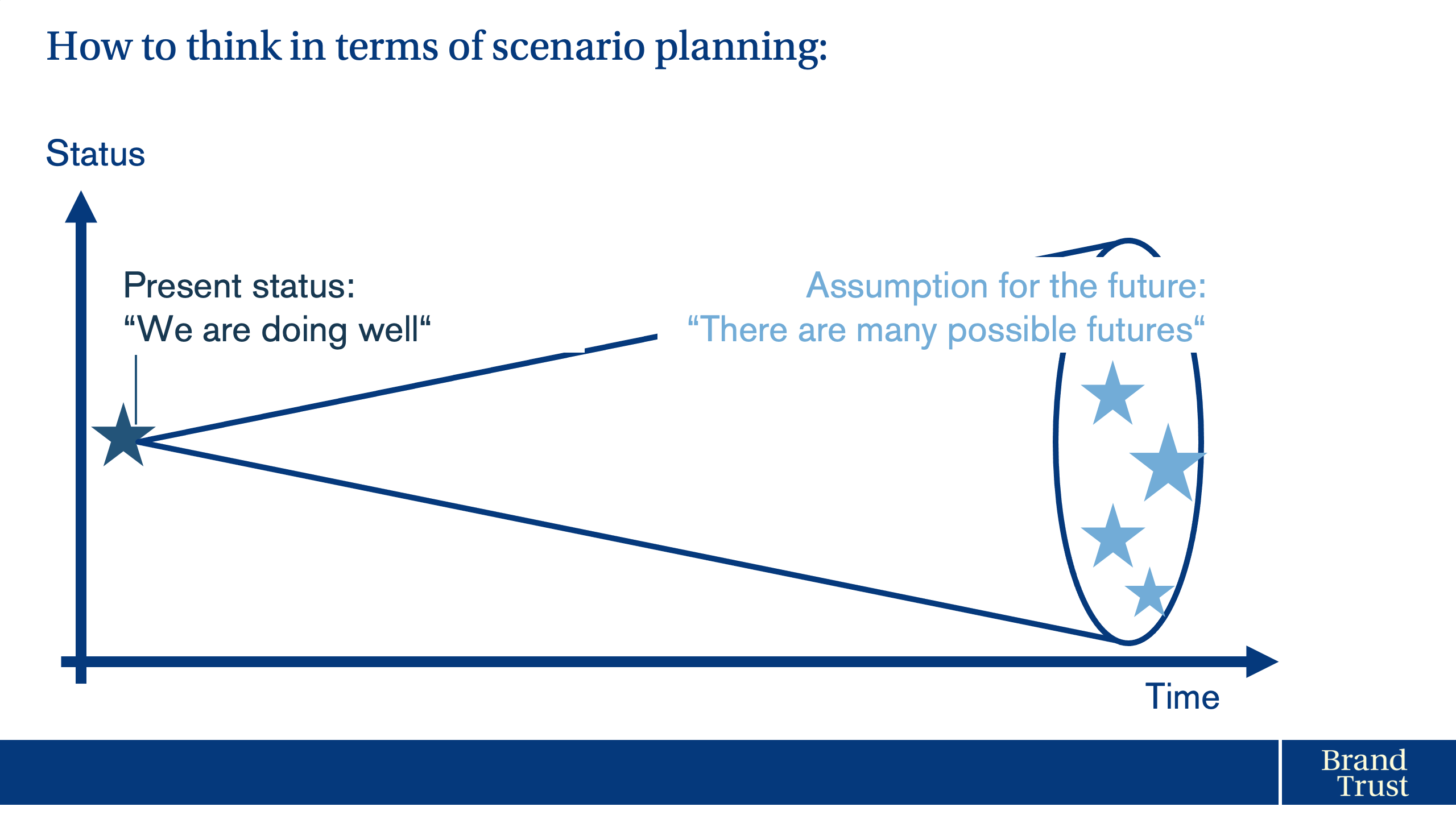 The goal of scenario planning
The aim is to develop early indicators and prepare concrete measures. This can, for instance, enable a company to prepare market strategies, employee management and the brand in plenty of time to brace for the respective event. If one of the scenarios occurs, the company should then be able to decide and react flexibly, efficiently, and effectively.
Hence, scenario planning has a future-oriented impact. It serves to systematically broaden the imagination of company leadership. It intends to minimize unexpected surprises and promote an understanding of changes and interrelations.
How do you apply scenario planning?
There are two types of scenario planning: the inductive and the deductive.
• Inductive scenario planning focuses on quick, simple, and unsystematic approaches, for example by asking "What if?" questions.
• Deductive scenario planning is based on the systematic and process-oriented 7-step method. This method covers everything from generating relevant scenario questions to scenario sets all the way to the derivation of strategic measures.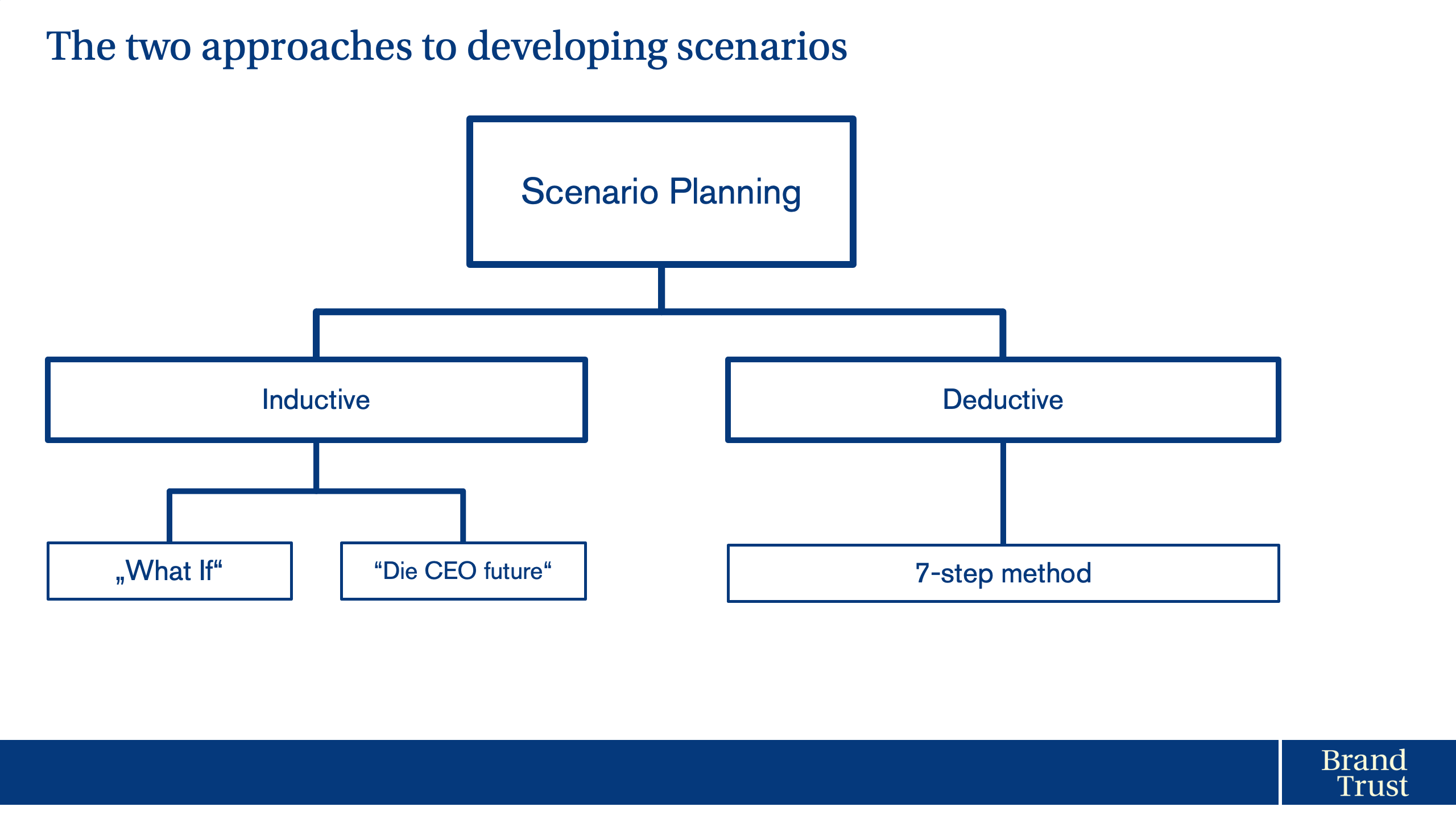 Shell demonstrates how scenario planning works
The oil company Shell is an excellent example of how scenario planning can work. The organization showed how to prepare for possible scenarios and react to them efficiently. Thanks to scenario planning, Shell braved the oil crisis during the 1970s better than most of their competitors. With long-term and preventive thinking, Shell was able to establish itself as one of the world's largest oil companies.
Do you have any questions or suggestions regarding this article? Then we look forward to receiving your e-mail.