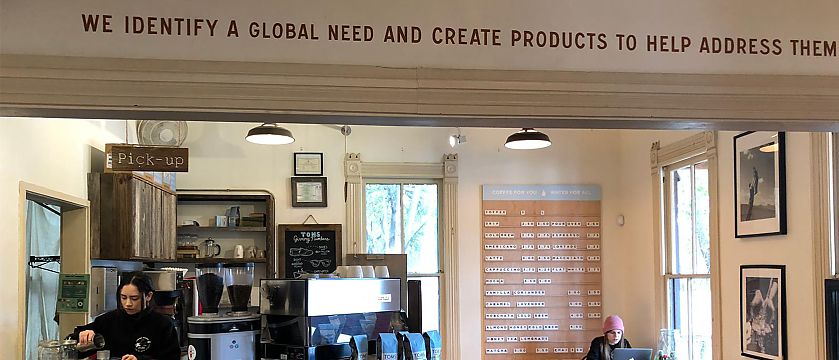 Impact Brand and Impact Mission
The owners of impact brands want to not only take social and ecological responsibility in their business activities, they actually want to change our society. They want to change the world for the better.
Impact brands are thus a new category of brands that are created out of a changed self-understanding – compared to primarily profit-oriented companies. Impact Brands are managed by so-called social entrepreneurs.
How are impact brands different from other brands?
These days, consumers feel that it is a duty of not only NGOs (non-governmental organizations) but also of companies and brands to "save" the world: They are expected to take on social and ecological commitments – beyond the measures of corporate social responsibility, which has already become taken for granted over the years. The goals of impact brands are set far higher.
"Impact led, performance driven" – this motto expresses the conviction of impact brands in a nutshell. Their foremost indicator is "impact". They deliver peak performances in order to improve society and the world – it's their reason for being.
At the same time, they are economically ambitious companies. They know that this is anything but objectionable. Profit is not the driving force behind their actions, but a consequence. This attitude makes impact brands extremely credible, both internally and externally.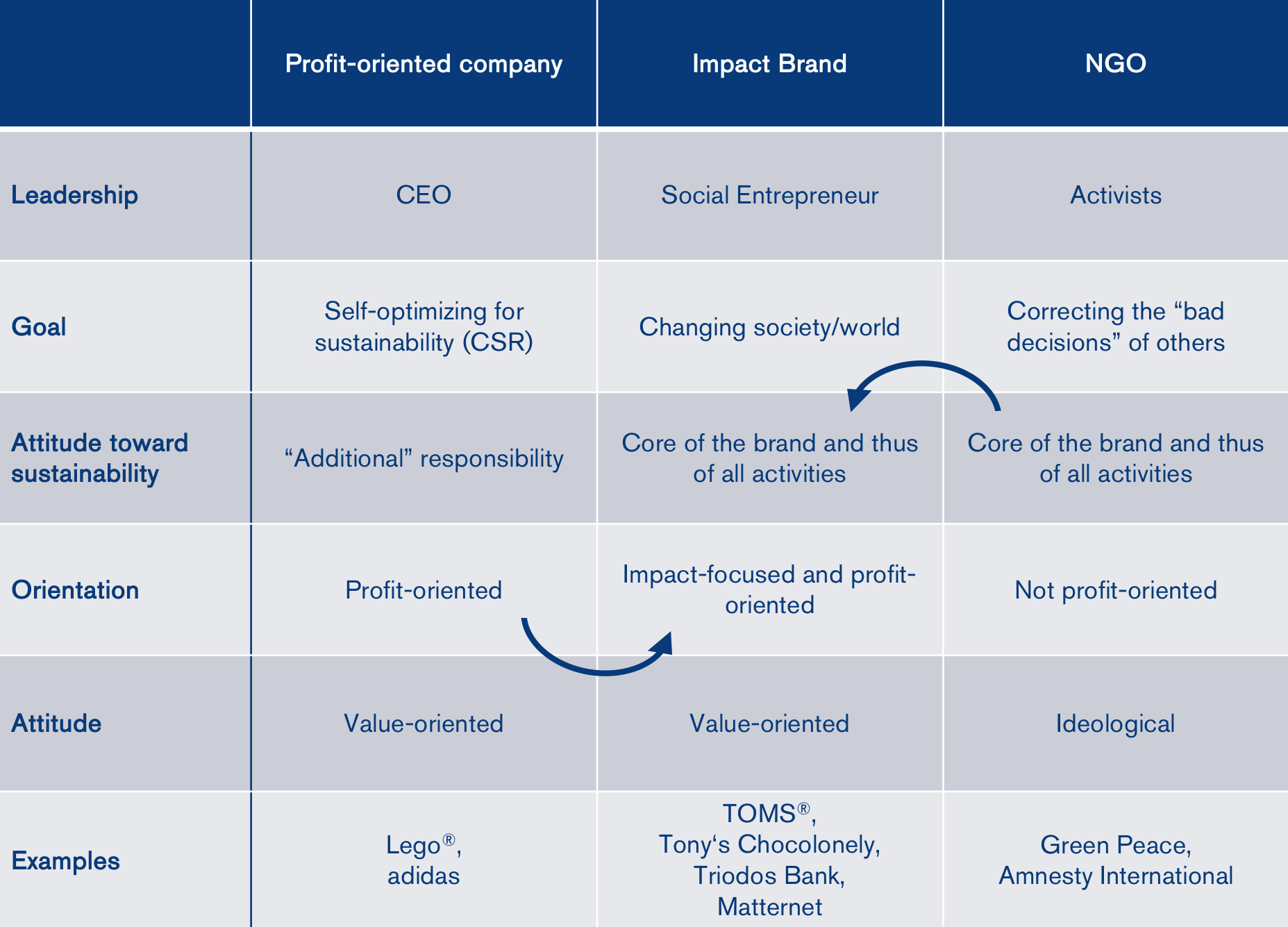 Impact Mission
Impact brands use an individual impact mission as their nucleus and build a suitable and profitable business model to match. This mission informs all of their activities.
The impact mission describes the change an impact brand wants to bring about to change the world for the better and elevate society to a new level.
It is not only the center of all activities, but also the most important performance indicator. That means: Although impact brands operate on a profitable business model, they do not primarily measure their success by sales growth, but also by the effect of their mission – and by whether they have made progress in toward their goals. Sales growth and profits are seen as a consequence of that progress.
Examples of impact missions:
Tony's Chocolonely: "Together we'll make chocolate 100% slave free"
The brand has defined the goal of making all chocolate production in the world slave free. To do that, it not only produces its own chocolate bars without slave work. It also informs about abuses in cocoa production – in particular slavery – and tries to convince other manufacturers to do the same with a variety of initiatives.
Matternet: "Make access to goods as frictionless and universal as access to information"
This brand was born from the idea that every person in the world should have the same easy access to goods – even in the most remote corners of the globe and especially during emergency situations. In the overcrowded streets of the world, it wants to transport time-critical goods such as medications quickly from A to B. Matternet intends to achieve this with the help of a drone network.
Learn more here:
Book: "GOOD Business – Das Denken der Gewinner von morgen" by Achim Feige