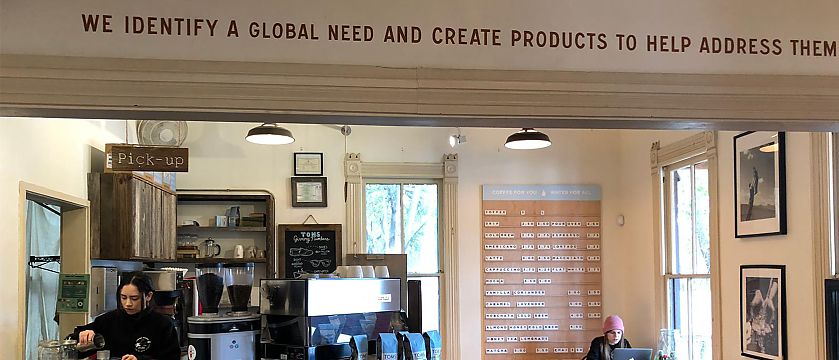 Impact Brands
Impact Brands want their business activities to be socially and ecologically responsible and thereby have a positive impact on society and the world. Such brands use an individual "impact mission" as their focus and build a profitable business model to match it. This mission defines all of their activities. They are led by so-called social entrepreneurs.
Impact brands, then, are a new category of brands that arise from a changed self-perception – compared to regular profit-oriented companies.
How are impact brands different from other brands?
These days, consumers believe it is not only up to NGOs (non-governmental organizations) to "save" the world, but up to companies and brands as well: these should demonstrate socio-ecological commitment beyond mere corporate social responsibility measures, which have become hygiene factors. The goal of impact brands is much loftier.
"Impact-led, performance-driven" – this motto summarizes the conviction of impact brands. Their key measured variable is called "impact". In order to improve society and the world, they deliver peak performances – this is their whole reason for being. At the same time, they are economically ambitious enterprises. They know that this is by no means objectionable. To them, profit is not what drives their actions, but is a consequence of their actions. This attitude makes impact brands extremely credible, both internally and externally.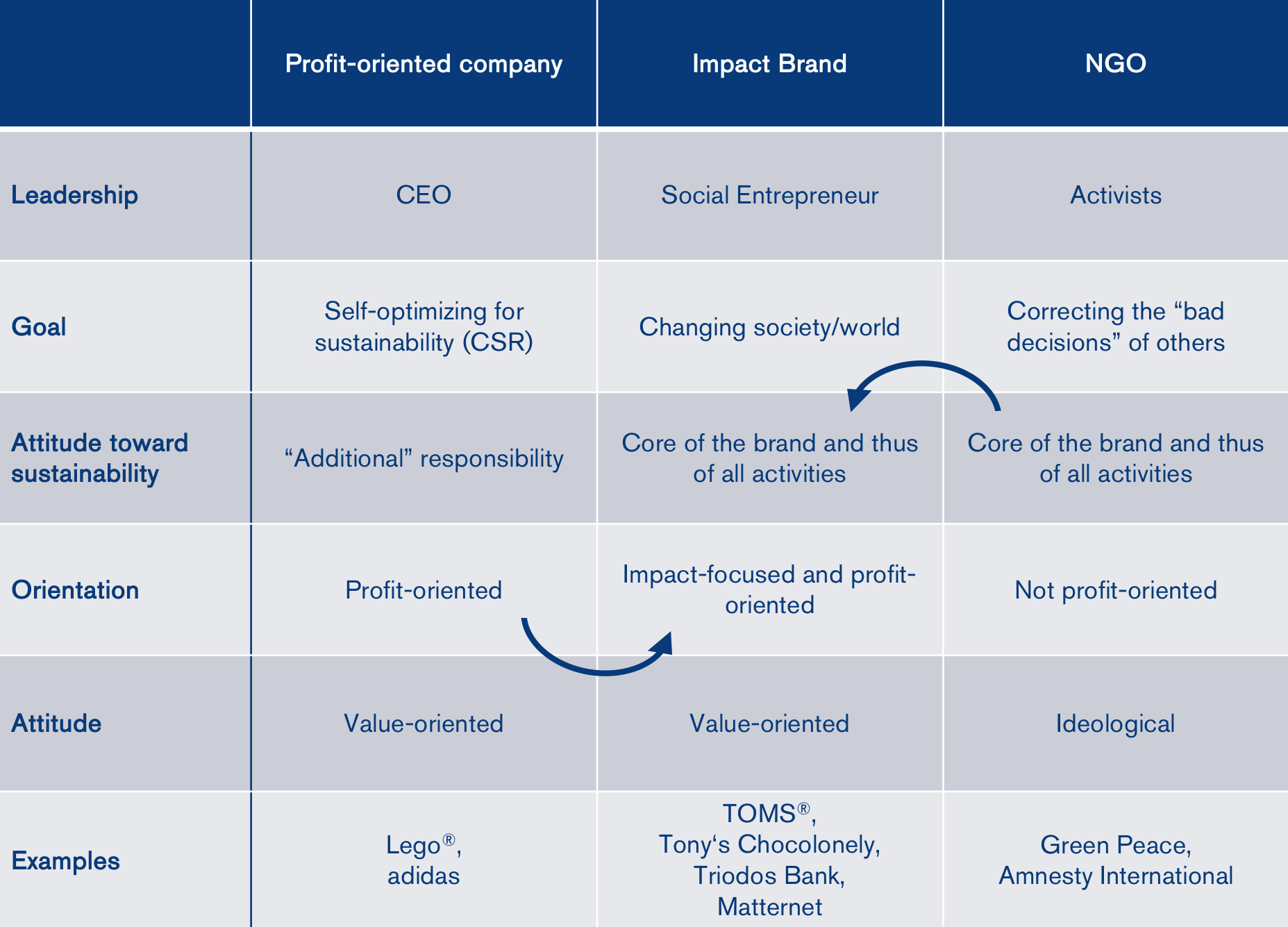 Learn more here:
Book: "GOOD Business – Das Denken der Gewinner von morgen" by Achim Feige