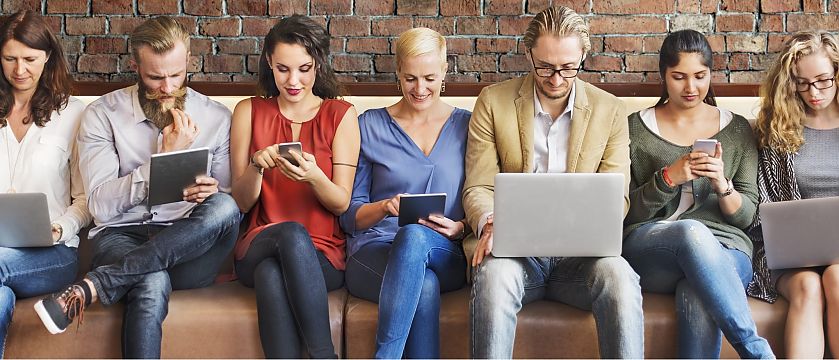 Media Brands
Media brands are predominantly found in four sectors: Print (newspapers, magazines, books), broadcasting (TV, radio), storage media (CDs, online media, networks) and film and new media with the sub-sectors internet, video, and online games as well as mobile services.
At first glance, successful media brands function like any other brand: They are able to control their success because they know their DNA and their fans. They distance themselves from things they cannot do and project strategic insights outwardly as their positioning. The continuous transfer of the brand strategy at all brand touchpoints creates a consistent brand experience, which gives orientation and which customers reward with their trust.
Unlike other brands, however, media brands face the challenge of having to attract fans from two different sectors: B2C (public, buyers) and B2B (advertising market). The orientation function of the media brand makes buying and using media easier for the consumer, simultaneously increases customer loyalty, and finally ensures stable coverage. This in turn presents advantages to the advertising market – as a consequence, both target groups (customers and advertising partners) grow. It follows: A strong media brand attracts fans both as a B2C brand and as a B2B brand.
But the media landscape is in a state of transition, because the type of media usage is diversifying: The new media address highly diverse user interests with specialized content, and user behavior changes accordingly. Experts anticipate a wave of concentration for the future in which only strong media brands will persevere.
Our recommendation:
Book: GOOD Business – das Denken der Gewinner von morgen