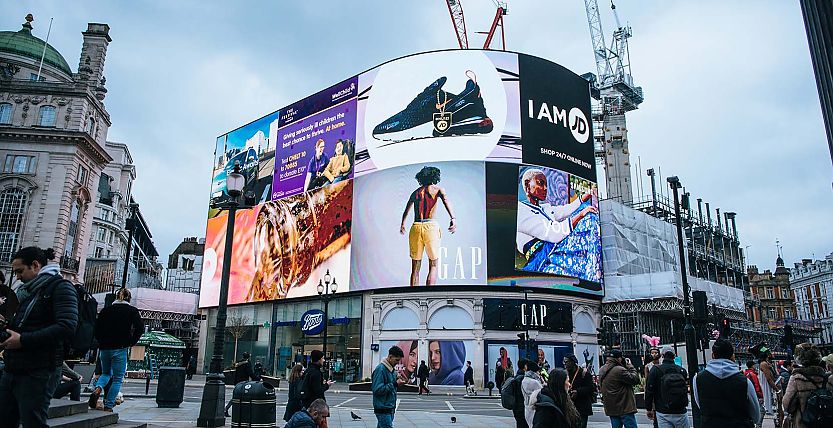 10 prejudices about brand strategies – and how to debunk them.
Article
26. Juli 2021 ▪ Reading time: approx. 8:00 min.
Awareness of strong brands and brand strategies is growing. Still, they are not getting the attention they deserve. We blame massive preconceptions. Brand managers and brand consultants know them only too well.
But: All of these reservations can be disproved. Countered with the right arguments, they are revealed for what they are: unfounded and counter-productive.
Many are uncertain when it comes to the "how to" of brand strategy development
How can such preconceptions about brands get such a permanent foothold in companies? To understand this, we first need to take a look at the role that is assigned to the brand: Often, companies equate the brand with marketing or consider it a non-measurable, soft factor. When asking what "brand" means to people, we often hear answers like: "That's the logo." (Or the name, product description, advertising and so on)
In a nutshell, this means: People do have an awareness of the brand concept—but somehow it seems intangible and difficult to interpret. A lot of companies underestimate the meaning of the brand and its role in an enterprise. They misjudge its value, benefit, and impact on the success of the company. For instance, did you know that 70% of business success is rooted in long-term, emotional values and only 30% in rational, utilitarian and short-term factors? (Service Plan Group 2015: GFK Marken-Roadshow)
Add to that: Every brand has an individual history. Often, brands have grown organically: They exist, are appreciated. And still they are neither being maintained nor deliberately steered.
Thus, the prerequisites for successful brand work are different in every company. The question is: Where do you even start to steer such an organically grown entity?
And if added to this uncertainty are myths, misconceptions and prejudices—well, things can get pretty complicated.
We at BrandTrust have been debunking such prejudices for over twenty years. We will tell you the 10 most common ones and deliver the responses you can use to rebut them:
Prejudice 1: "What's the problem? We've been doing brand work for ages."
We often run into the view that brand and marketing are the same thing. The two terms are often used interchangeably or confused. If you're doing marketing, you're automatically doing brand, too, so people presume.
But that assumption is false. The two terms may be related, but they describe two fundamentally different approaches: The brand is about the strategic basis. That is why we talk about brand strategy. It defines the principal orientation of a company or product. So the brand lays the invisible foundation for marketing, which then takes care of the operative implementation of the strategy visible for the consumer and in the market. Marketing, then, becomes the link between brand and market.
Hence, for a correct understanding and corresponding application, we have to clearly differentiate between brand and marketing.
Prejudice 2: "We don't want any change—so we don't need a brand."
Consultants are often preceded by a reputation for wanting to tear into a company and turn it inside out even though they don't know the company's internal structures. This may be the case on occasion in classic consulting, for example in change management—or it may simply be a cliché.
In brand consulting we don't turn everything upside down and make it new. We build on what is already there and help to make these foundations more readily available for the brand.
When we develop a brand strategy, we look at the status quo, but above all we look at the brand's history. We reveal the secrets to its success by looking for the peak performances a company has been delivering for years and which shape the brand and can make it a success.
From these peak performances, we develop the brand core. It is the brand's DNA, so it is its heritage and commitment at the same time. What is important is that a brand has to evolve, but there should be no breaks that might unsettle customers and employees.
In short: Brand work appreciates the performances of the brand, preserves and maintains them for the future. Brand consultants don't turn things inside out, but define a brand core based on existing, proven peak performances. To affect this cautious change, we use what is already there to secure future success.
Prejudice 3: "Brands are just something for marketers."
Undoubtedly, the topic of brand is most prevalent in the marketing department—particularly in connection with Prejudice 1 ("What's the problem? We've been doing brand work for ages.") In this context, the brand is used primarily for external communication. But the brand is relevant within the company as well. It impacts and permeates all of a company's business units and departments. The brand concerns every single employee. The brand is more than just a communication tool, it is a management instrument.
An unambiguous and well managed brand provides identification. It gives employees orientation—regardless of which department they work for. Everyone must be aware of what the brand stands for and what that means for their daily work. Ultimately, every manager and every employee is a brand ambassador who should live and exemplify the brand and reflect it to the outside world. It is crucial to develop a common understanding internally and a consistent image externally. Because brands grow from the inside out.
Especially in HR, an attractive brand is essential in the search for new employees. About 75% of job seekers look at the employer brand before they apply for a job (Linkedin Talent Solutions 2015: Employer Brand Statistics). Thus, an attractive employer brand can attract and retain the right people.
Prejudice 4: "We don't need a brand strategy—we're successful already."
That may be true at first glance. Many brands are successful even without a strategy and without awareness of the mechanisms of brand management. In some cases it is the founders that steer a brand from the gut. Or it may be a product that is unique and sells well. Or, possibly, it is the unbeatably low price that guarantees success.
But what happens when one of these variables changes? When a new market player enters the scene who offers a better product or a better price? When the founder isn't around any longer? Or when the general environment or customer expectations change? In such situations, a company without a brand strategy is on thin ice.
For one, a brand strategy secures inheritability. It gives everyone who deals with it every day a level of clarity. With a brand, a common practice emerges beyond the "gut feeling". For another, a brand positions itself by means of its special, unique values—which make it attractive regardless of price and competition.
So, a brand strategy secures current success and transports it into the future. It summarizes where the brand should develop in the next ten years and how it must be positioned to achieve it. It creates facts for further successful brand development.
Prejudice 5: "Brands just cost a lot of money but don't sell anything."
Yes, initially brands cost money. And above all they take time. A good brand strategy can't be stomped out of the ground in a few days—not to mention implemented. It takes endurance and the consent of all involved. But once a brand is successfully established and is being managed well, a company can use it to increase its revenue. Because brands sell a value, which is expressed in the price. If that value increases, a higher price can be asked. This is what we call a price premium: Customers are willing to pay more for an attractive brand than for a technologically and functionally equivalent product.
In addition, the cross selling and recommendation rates increase, and customer retention improves. Well managed brands are therefore strong value drivers, which makes them a worthwhile investment.
Prejudice 6: "We advertise. That's more effective than tedious brand building."
Brands grow from the inside out. That means: Before expensive and time-consuming communication measures are planned and implemented, a company needs to make sure that the brand positioning is right and that brand core values are being lived in the company. All processes, products and employees must be aligned with this common brand strategy.
Whether an ad campaign is the right implementation program for the developed brand strategy depends on the brand-strategic goals. Instead of investing a lot of money in advertising, a business should first finance the development of an effective brand management.
Good management strengthens a brand from the inside. It then slowly and perceptibly emerges on the outside and becomes visible at the brand touchpoints. According to estimates by company executives, consistent brand touchpoint management could yield as much as a 33% increase in revenue (Lucidpress 2020: The state of brand consistency).
Prejudice 7: "The more well-known we are, the more we sell."
That's a sentence we brand consultants hear a lot. And yes, a high level of awareness is an advantage: A company that is not known is not noticed by potential buyers. But what good is a high degree of awareness if the company is not attractive enough? It's not enough to just be known: A brand also has to stir desire. It has to attract people and bind them to be successful in the long term.
Brand attractiveness—and with it the all-important desirability—results above all from a good value fit, meaning a match between the brand's values and those of the consumers. According to a study, 64% of surveyed customers say that matching values are the main reason why they build a relationship with a brand (Harvard Business Review 2012: Three Myths about what customers want). A brand can increase its degree of awareness with cost-intensive ad campaigns or sponsorings. From a brand-strategic standpoint, however, increased awareness should always be a result of brand attractiveness.
It is also important to note that the attractiveness of a brand doesn't necessarily say anything about its awareness. Highly specialized hidden champions or niche brands, for example, have high attractiveness but are generally known only to a small target group.
Where a brand stands in terms of attractiveness and awareness as compared to relevant competitors can be analyzed with the BrandTrust Performance Monitor BPM.
Prejudice 8: "We compel with our products, not with a brand."
That's how a lot of companies feel. But these days, a good product is no longer enough to convince consumers. What happens when a new market player appears with a better product or lower price? Even though many feel they have a unique product, this is often not the case. Successful products are copied the moment their patents run out. Also, we are living in a world of overabundance, a world of saturated markets full of exchangeable products.
This is where a brand provides the necessary difference. It takes a clear strategy with brand values and a sustainable positioning that is credible, attractive and differentiating. A consistent brand experience that provides emotional added value supports the product to a great extent.
Prejudice 9: "A brand is nothing but logo and design."
Of course a brand is also expressed in a logo and design. But that's not all. The basis for a good brand design is the right strategy, which is translated into the brand style and design. It is important to differentiate between brand style and brand design. The style is the general appearance of a brand, which works long-term. Design, by contrast, is more short-lived and helps to keep the brand current.
But a brand is so much more. It permeates all business units and concerns every employee. Correctly understood, the brand is used as a management system. Linked with the corporate strategy, it condenses all performances into content, form and style. The brand strategy is the bridge between corporate and marketing strategy.
Brand strategic elements like brand core values and mission image provide internal orientation. They define the framework for behavior, communication and performances. For instance, they determine how managers lead their employees or how employees act in line with the brand.
Prejudice 10: "A brand is not measurable—so we're not really interested."
Certainly, brand strength and brand success are not as easy to measure as sales and revenue. This perceived lack or imprecision of measurability is probably one reason why brands are often belittled as a "soft" culture instrument with no relevance to hard facts or measurable KPIs.
Apart from measured values like the Net Promoter Score there are other models for measuring the strength and success of a brand. They include—aside from our BrandTrust Performance Monitor—for example the new GfK process called Brand Architekt. A single indicator, the Brand Strength Index, is used to measure the success contribution of a brand to sales—hence also measuring the brand strength.
There are other possibilities of measuring brand success. As part of brand touchpoint management, for example, an annual brand audit can be carried out. In such an audit, the touch points are evaluated: from an internal viewpoint by employees, and from an external consultant's viewpoint by means of the brand rules. The audit shows how many touchpoints are already aligned with the brand and which still need to be optimized. This should be done regularly.
With these tools, brand success can be measured over the course of years. The credible and consistent application of the brand at all touchpoints is the key to achieving 28% higher brand trust. And higher brand trust can generate 30% more growth (Eggers, F. et al 2013: The Impact of Brand Authenticity on Brand Trust and SME Growth: A CEO perspective, Journal of World Business, Vol. 48, Issue 3, 340-348).
Another approach to evaluating the performance of a brand is what we call Performance Branding https://www.brand-trust.de/de/glossar/performance-branding.php. This is a multi-dimensional analysis combining big data and artificial intelligence with brand strategic expertise. It can be used to infer insights into the brand's performance and appropriate action recommendations in real time.
Conclusion: The most common preconceptions about brands and brand strategy can be soundly rebutted. Let's act against this widespread bias, so companies don't continue to arrive at new false conclusions like "A new logo will strengthen our image," or "a brand core is not necessary."
Do you know other prejudices about brands? I would love for you to share them with me: redaktion@brand-trust.de