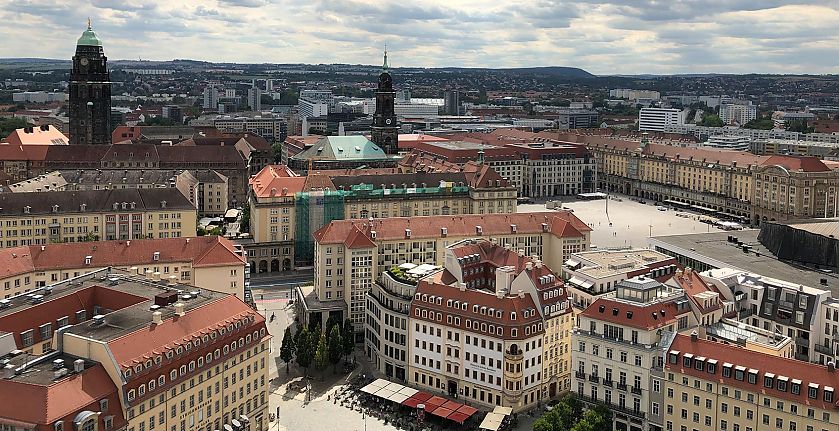 Real estate brands
A well-managed real estate brand shapes the development, supply, management, and marketing of buildings of all types. With its performances, the brand underpins the entire spectrum of the real estate business: From development and purchase, leasing and rental, all the way to brokerage and management.
Why is brand management important in the real estate sector?
The German real estate market has been booming since 2010. This is largely due to the demographic development, affordable loans, a healthy economy and the impact of globalization and digitalization. The GEWOS Property Market Analysis (Institute for urban, regional and housing research) revealed: For the first time, the German real estate sector reached record sales of a quarter of a trillion Euros. Many sellers and investment options made the market rather confusing for new investors and potential tenants.
The solution to make real estate companies stand out from the mass of services in the property sector: establish a strong brand. Because strong brands give stakeholders fast and easy orientation, impart trust and provide security. They bring simplicity and clarity to a bewildering time of volatility, uncertainty, complexity and ambiguity.
What is unique about real estate brands?
Buildings are homes of people and stages for community life. Like people, they embody unique values. These values are what makes them attractive to particular target groups.
We have to differentiate between new construction and existing properties. While existing buildings already express a certain history and specific values, the values of new buildings must be carefully defined. This is done in accordance with the chosen style of architecture, the building's functionality, intended utilization and price.
Real estate is characteristically marked by long development and utilization periods, location, heterogeneity and high transaction costs. Those are just a few of the many features of real estate that make it obvious: real estate brands differ significantly from consumer goods brands due to a high level of complexity of influencing factors. They require a special approach to brand strategy development and brand management.
Another difference is portfolio management:
Because an active portfolio aims to sell the properties in the future at a profit, buildings should not be too strongly associated with the brand of the developing enterprise. Rather, they should stand on their own.
In a passive portfolio, the property is intended to remain in the possession of the developing company and thus has to be meaningfully integrated in that company's brand portfolio
How should real estate brands be managed?
Despite all differences – in some respects, real estate brands are just like any other brand: They have to become aware of their brand DNA in order to be credible, attractive and differentiated in the long term. Only brands with a unique brand core, a clear brand positioning and a coherent brand strategy will be able to prevail in the real estate market over the long haul.
Do you have any questions or suggestions regarding this glossary item or do you need further information? We look forward to your e-mail.