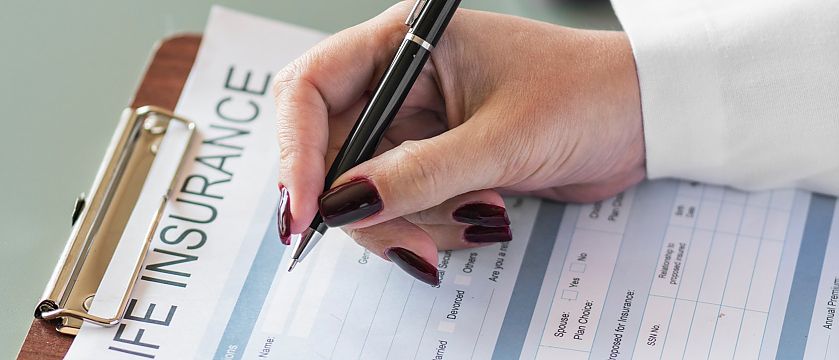 Insurance brands
Insurance brands belong to the family of service brands. They provide non-material performances and are closely related to finance brands – like the brands of banks, building societies, credit card companies and investment companies.
Typical characteristics of insurance brands
These four characteristics are not unique to insurance brands, but are found with all finance brands and should be taken into account in their brand management:
High demand for information and consulting: Many consumers initially find the services difficult to understand. It is all the more important to explain products in depth. This is often done digitally – for instance with chat bots, online content and e-mails. Some insurance brands have built purely digital second brands.
Direct contact is important: Personal contact, particularly through insurance brokers, is still a key touchpoint. 77.6% of survey respondents say they prefer to talk to a flesh-and-blood consultant, as is revealed by a study we conducted to analyze 15 insurance brands (2018) https://www.brand-trust.de/de/studien/finanzmarkenstudie-deutschland.php.
Long-term business relationships: The contracts often have very long terms, sometimes run for decades, as in the case of life or old age pension insurance.
Image problems: Insurance brands – and finance brands as well – are constantly battling negative perceptions among the general public, which are essentially based on the great scandals of the past and unpleasant personal experiences.
The touchpoints of insurance brands
The unique feature of insurance brands: They have few touchpoints with customers. Once the contract is signed, there is usually little contact. This differentiates them from bank brands, which often have daily contact with their customers through their payment services.
The most important interaction for insurance customers is when they have a claim – for example when a liability insurer is expected to pay for damage. For many this is the moment of truth – regardless of whether the insurer is obligated to pay or not. After this contact, customers decide whether they will remain loyal to the brand, consider it credible and even recommend it to others. Or whether they are disappointed and switch to another insurer.
The less frequent the customer contact, the more important each detail becomes. But our study of insurance brands revealed: Nine of the 15 insurance brands we examined offer a negative experience at half of their customer contacts along the customer journey. A key success factor of strong insurance brands is therefore to have touchpoints that are as positive and differentiating as possible.
Power of Differentiation
They're all alike: 70 % of survey respondents consider their insurance to be interchangeable.
Many insurance brands are interchangeable
Another problem area: Insurance customers find it difficult to see the differences between services offered. 70% of survey respondents consider their insurance to be interchangeable.
A clear brand strategy helps to emphasize unique characteristics. The differences are what matters – meaning the things that only this one brand can do – not those things that everyone else can do as well.
Insurers have to enable their employees to clearly show those unique features. If they can do that, they can create attractive experiences during the customer interaction. Their actions then contribute to the insurer's brand strength.