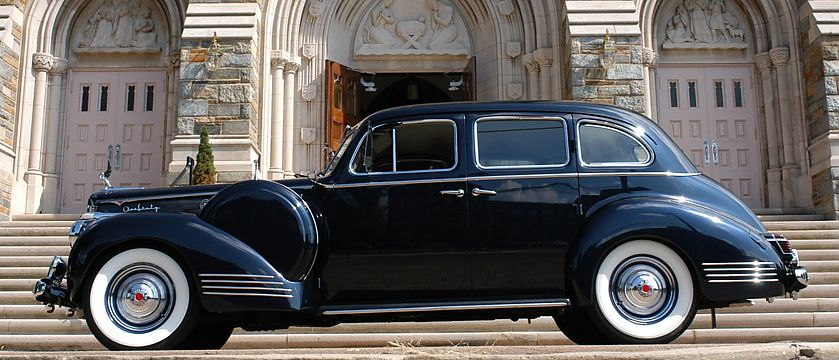 Automotive Brand
The term automotive brand covers all brands of the automobile industry.
If an automobile group has several brands, the term automotive brand does not describe the company brand but the specific manufacturer brand. For instance, Volkswagen AG has the automotive brands VW, Audi, Seat and Bentley, among others.
Automotive brands can be divided into 4 segments:
Luxury automobile brands: Rolls Royce, Bentley, Ferrari
Premium brands: Mercedes, Audi, BMW, Volvo
Volume brands: VW, Seat, Ford, Opel
Low-price brands: Dacia, Kia, Hyundai
A successful automotive brand benefits from its brand core values, which have grown over a period of decades, and transport its specific character from the inside to the outside. It is recharged continuously with peak performances, much like a battery, which transmits its brand energy to the customer. Audi's peak performances, for example, include the Audi quattro technology, which earned the company a number of triumphant victories in motor sports. It still supports the brand to this day.
Apart from their peak performances, strong (automotive) brands are characterized by high agility paired with stability. This combination is called resilience. If you look at the positions of the leading auto makers on the BrandTrust Resilience Index, the significance of resilience becomes clear: In 2017, Audi defied the Diesel scandal and even passed Tesla (top position in the 2015 index). Apparently, consumers respond not only to the proselytizing powers of founder Elon Musk, but care about real experiences with the brand. Solid automotive brands, built over the course of many years, cannot be destroyed over night, because their customers are willing to forgive mistakes.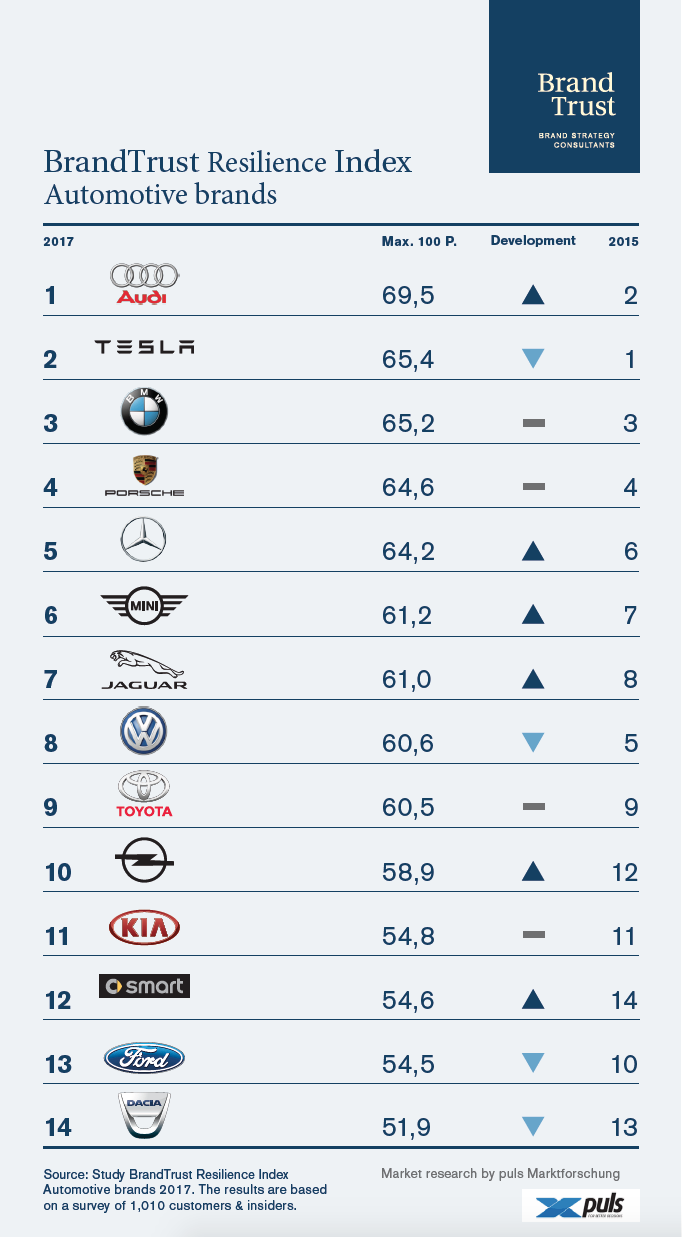 Still, strong automotive brands are facing some enormous challenges. The automobile industry is transforming into a mobility service provider, electric and hybrid vehicles seem to be replacing the classic combustion engine. How will historically-grown brands position themselves credibly against this backdrop – without sacrificing their brand core? The brand BMW stands for the joy of driving – but what does that mean for self-driven vehicles?
The question for the future is: Can an automotive brand turn into a mobility brand?
Learn more here: