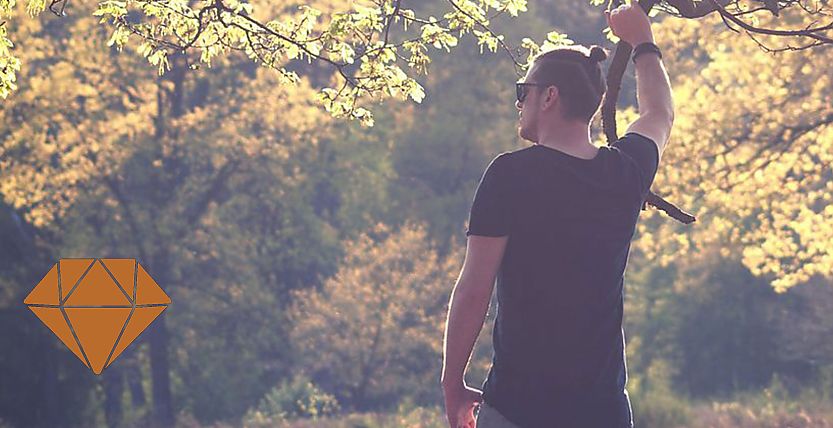 Millennials and Generation Z – looking for meaning in brands (Part 3)
Article
3. Juni 2019 ▪ Reading time: approx. 5:10 min.
Abstract
"Corporate Social Responsibility (CSR)" has become common sense, companies can no longer use it to attract positive attention. Where can CSR go from here? What successful examples are there? Why are the new impact brands so popular with millennials and Generation Z – and what does this preference mean for traditional brands? In the three-part article "The post-CSR era – New expectations of companies and brands" we analyze this drastic change companies will have to face. In dem Dreiteiler "Die Ära post CSR – Neue Erwartungen an Unternehmen und Marken" analysieren wir diese einschneidende Veränderung, der sich Unternehmen stellen müssen.
Millennials and Generation Z are looking for meaning – this is exactly what brands need to address, even those that are not impact brands.
Our society is transitioning from value orientation to values orientation; its sensitivity to wrongdoing is great. That goes not only for millennials (birth years 1982-2000, me included) and the subsequent Generation Z. Though we have grown up without wars, we still see ourselves confronted with issues like social marginalization, environmental and air pollution and climate change. We use our access to unlimited knowledge in the World Wide Web, even about those inconvenient truths. Travel is so affordable that it is a matter of course for us to explore the entire globe. And thanks to Work and Travel, Airbnb etc. we can see the world in its uncensored and authentic reality, far from artificially produced tourist centers.
This is why the social and ecological problems of the planet did not remain hidden from our view. From the day we were born, we have been told: You can achieve anything you want! That is the attitude we are living today: Every one of us wants to make a difference in the world in their own way. That's why we ask about the meaning behind our consumption, mobility and our work.
Impact brands help us to be part of the solution
These two young generations are demanding impact brands (the 2nd part of this series explains what those are). Why? Not only because these brands volunteer the answers to our questions about meaning, but also because they think bigger and thereby change our lives and the world for the better.
This is why we become enthusiastic fans. Or, when in doubt, we found our own impact brand. Those who were not born with the founding genes might become investors. And investing is in transition as well. The "Money Meets Morals" study by Swell Investing revealed that 78 % of millennials and 84 % of Generation Z have already made or are planning to make socially responsible or impact investments (2018). For reference: The Baby Boomers are already at 54 %.
Brands have to answer the question about meaning
Of course it would be utopian to say that every brand has to become an impact brand in order to be successful. That would no doubt be a false conclusion. So what can existing brands do to be relevant for the next generations?
Millennials and Generation Z are looking for meaning – this is exactly what brands need to address, even those that are not impact brands. What is the meaning of our lives apart from the hunt for profit? These generations are not concerned with buying the biggest brands or working for them. Their standard is to contribute to a higher meaning. Simon Sinek's "Golden Circle" sums it up: "People don't buy what you do but why you are doing it."
In a world where what companies do (products and services) and how they do it (processes, design, etc.) are becoming more and more interchangeable, the "why" is what makes the difference. A clear, credible "why" cannot simply be copied by the competition. That is why every brand needs clarity about the driving force behind s all of its activities.
Why was the bank N26 able to establish itself so successfully? Not because it was the first to offer mobile banking. N26 was born from the conviction that banking can be fun and doesn't have to be a hassle. This is the mission in which all of the startup's developments are grounded.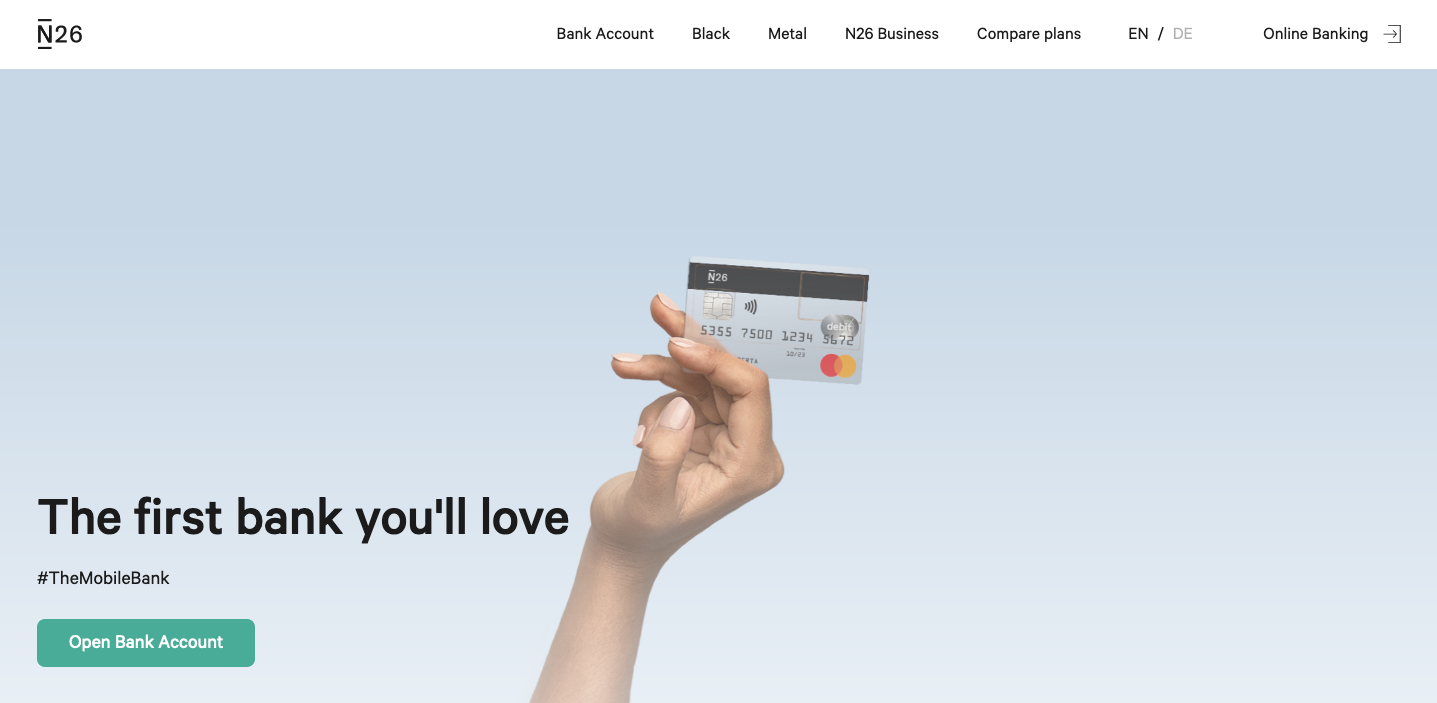 With its app, the brand so cleverly addresses all of our everyday habits that banking is no longer a time-consuming chore but can be done quickly on the fly. The bank's success speaks volumes: 5,000 new customers a day and 2.3 million customers within three years, and in a more than saturated banking market. This drive attracts not only customers and investors, but employees as well. All job ads clearly express the bank's mission ahead of the hard facts. The headquarters in Berlin now employs 600 people.
"GOOD Business" takes it one step further
Companies and brands are expected to take on social and ecological responsibility. To do that, they have to deliver more than an answer to the meaning question: They have to fundamentally change their thinking. They can no longer see the environment and society as two separate entities that merely overlap in some areas that have to be managed and optimized.
This is what counts: Companies have to see themselves as an integral part of society and the world in its entirety. As part of the whole they have to take responsibility and help shape it. That broader approach is the essence of "GOOD Business". Here again, the focus is not the pursuit of profit, but a higher purpose serving the greater whole.
Achim Feige, Managing Partner of BrandTrust writes in his book "GOOD Business":
"The key idea is that the economy sees itself as part of an ecological and social environment. That means, as a problem solver and service provider for society, its purpose is to satisfy society's needs. To create benefit, to offer solutions to its problems, while preserving everybody's livelihoods or ideally even improving them, in order to strengthen the development opportunities of future generations."
The claim: making a positive contribution
Unlike impact brands, "GOOD Business" does not necessarily claim to change society or the world. It sees itself as part of the greater whole and wants to make a positive contribution with its business activity. Pursuant to the 3-P model, a win-win-win situation emerges for such brands:
Their socio-ecological contribution benefits society (people as win 1),
the world (planet as win 2) and
the company itself, provided it earns an adequate profit (profit as win 3).
The Swedish brand Oatly – pioneer of the "post milk generation" – is a great example: The brand is not only hip, but a fierce defender of "GOOD Business". Oatly was born from the idea of providing a nutritious drink for people who have an intolerance to cow's milk or do not wish to consume cow's milk for other reasons.
The brand acts on these principles:
We want to be judged by our actions, not our words.
We produce products with maximum nutrition and minimum environmental impact.
Helping people and improving their lives is job one – ahead of profit.
We strive for continuous improvement.
We are completely transparent.
The fact that the company truly practices this transparency is demonstrated by the website, which lists the exact ingredients of each product, and the country and manufacturer from which they are procured, down to the last detail: "More than you ever wanted to know about our products".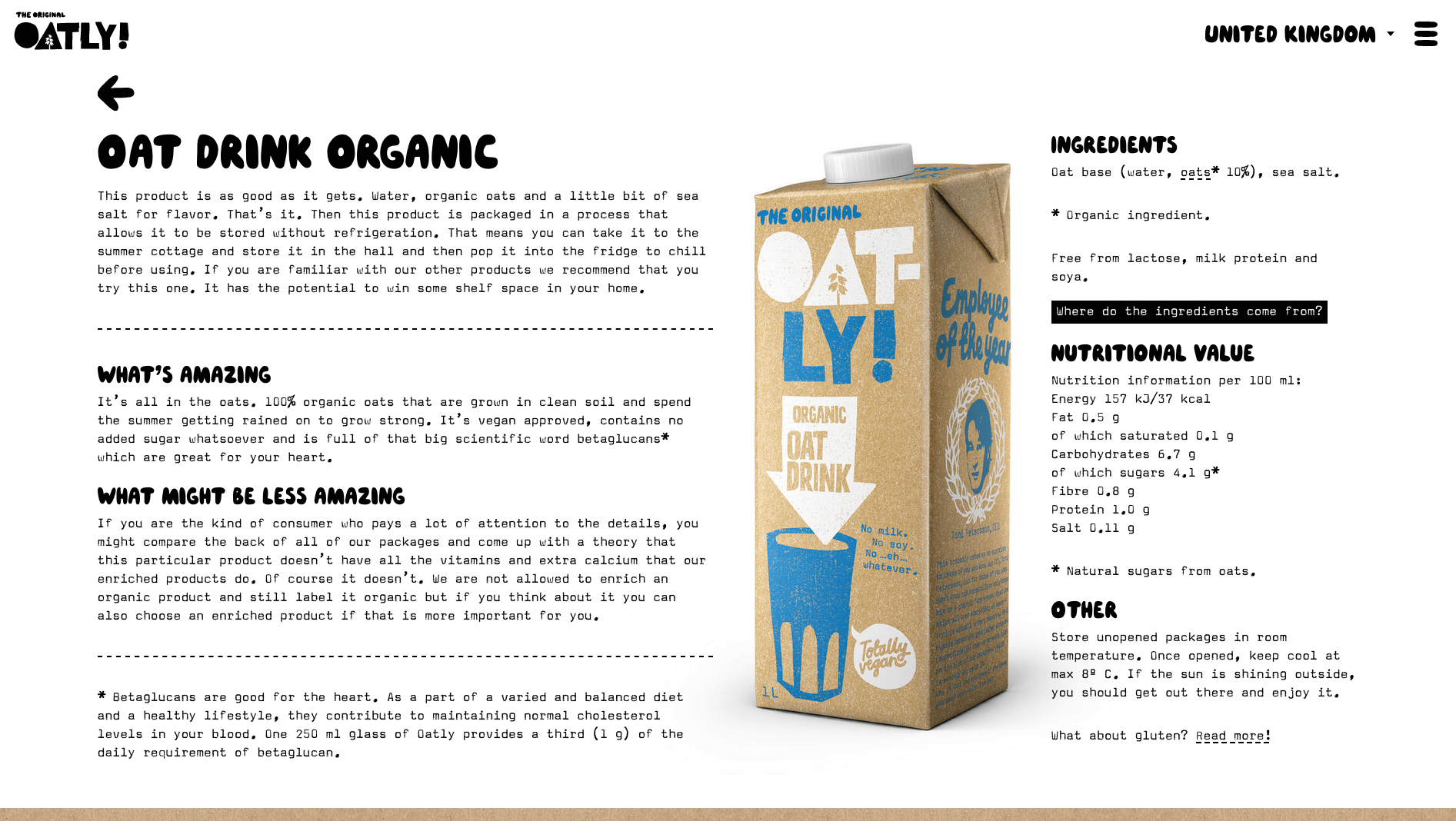 "Improving people's lives and the general well-being of the planet" – this is deeply rooted in Oatly's DNA and the basis of everything the company does. In 2016, Oatly began distributing in the USA – with an oat-milk made of ingredients that were not genetically manipulated – and became a best seller. The company is growing by leaps and bounds. In September 2018, they say, 1,000 percent more oat-milk was produced than even one year before.
The fact that a brand can master the transformation to a "GOOD Business", even in the B2B sector, is demonstrated by Royal DSM from the Netherlands. The coal mining enterprise turned itself into a leading chemicals company that pursues a higher purpose – rather than relentless profit maximization.
Royal DMS sees its scientific competence as an opportunity to make a positive contribution to society and face the challenges of our age: by finding solutions in the fields of nutrition and health for a sustainable life. The company is driven by a will to create a better life for everyone: "We cannot be successful or call ourselves a success in a society that is failing", says Feike Sijbesma, CEO Royal DSM. This effort culminates in adequate profit for the company.
In order to make the transition in its brand orientation, Royal DSM pursues three dimensions:
Improve: Making their own activities more sustainable.
Enable: Helping customers and partners to develop sustainable solutions.
Advocate: Defending this conviction as an active part of society.
Royal DSM shows transparently what concrete goals are being worked on in these three dimensions.
"GOOD Business" fills the gap
Between the two extremes – the impact brands that are changing society and the world and the profit-oriented companies optimizing for sustainability – "GOOD Business" functions as a sort of connecting link because of its will to help shape the world we live in.
Because it is the foundation of a new entrepreneurial self-perception, it not only satisfies the changed expectations of consumers but also creates a fresh framework for innovation, brand expansion and new business models. Companies – in both the B2C and B2B sectors – should use this idea to question themselves: to position themselves for the future and remain relevant.
Tips for the "Post-CSR era":
Millennials and Generation Z expect brands to help them make a positive contribution to society and the world.
Impact brands are emerging as a new species of brand. Their business purpose is to change society and the world for the better according to their individual "impact mission".
This impact becomes the new success indicator, even for other brands.
To remain relevant, companies must adhere to the principles of "GOOD Business" and make a contribution to society.
The economy must see itself as an integral part of the socio-ecological environment and stop making profit its first concern.