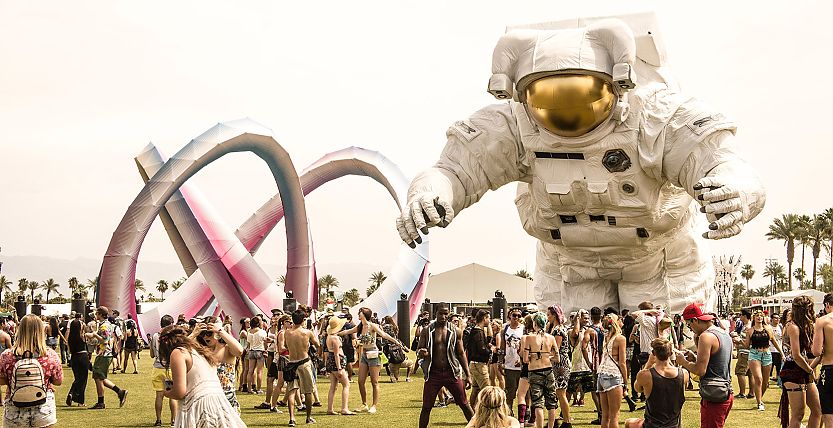 The line-up is not enough: Festivals need a brand and a character
Article
6. Mai 2019 ▪ Reading time: approx. 4:40 min.
Music in particular is considered an expression of human emotion. Festivals have to recognize the desires of their fans and think beyond the music line-up.
The days are getting longer, the nights warmer, the dresses shorter – this year's festival season is upon us. There are a great many to choose from, especially for music lovers. Germany is the European champion of music events – but thanks to Ryanair, Flixbus and others, festivals all over the world are getting more attention, which puts enormous pressure on the organizers.
We notice: While some festival managers can't seem to fill their grounds with people, others develop such immense powers of attraction that fans literally storm their gates. The fundamental question is: What has to be done to make the festival a success? An event that sells out a few minutes after the tickets go on sale? That people would travel halfway around the world to see? A festival where a 3-day ticket costs more than a week at the beach – and still they are sold on the black market at dizzying prices?
From a brand perspective, festival organizers as cultural brands have to pay attention to four essential success factors:
1. Stay true to yourself! Show character instead of a musical mixed bag.
The largest customer group is the one that is currently being researched and discussed a lot: the millennials. They expect brands most of all to be transparent, honest, and authentic. They look for brands that reflect their own set of values. The same is true of festivals.
An example: The twin festivals Rock am Ring and Rock im Park are among the long-standing festivals in Germany. However, both are recording fluctuating numbers of visitors, in 2018 that number even dropped by five digits compared to 2017. From a brand perspective, that comes as no surprise: The names of the two festivals trigger certain expectations: that they are rock festivals. Instead, there have been rappers and pop singers on their stages – artists that have nothing to do with the rock genre.
What exactly do the twin festivals stand for? Who are they trying to attract? How credible are they as "rock festivals" if they open the stage to a mix of various genres? From a brand perspective, this diffuse program is a disadvantage.
Festival brands need clear limits too
What goes for all brands also goes for festivals: They have to be aware of their character. They have to show attitude and stay true to themselves. Be authentic. Make it clear what they stand for or don't stand for. Only a special personality makes a festival unique and superior, because: If you're for everybody, you're for nobody.
2. Create experiences and "instagrammable moments"
Millennials are turning the festival scene on its head. Because they want to be entertained, from start to finish. To satisfy their standards, festivals have to come up with ever new surprises. They have to offer a customer experience that is memorable, a once-in-a-lifetime moment the millennials can share with the social media community. Because digital natives are permanently "on", social media are their daily companions. Self-presentation and self-staging are a matter of course. What better opportunity to do that than a festival?
An example: The festival Tomorrowland has more than 3.8 million hashtags on Instagram. Why? Because it manages its touchpoints perfect: The magical ticket, the elf-like tents, the fascinating stage backdrop, fairy-like dance outfits and even its own currency, the "pearls" – all that makes for an absolutely magical atmosphere. Even the smallest brand touchpoint is aligned with the motto of the festival. The perfectly harmonized brand touchpoints whisk visitors away to a new world and let them forget their everyday lives. Guests immerse themselves in a parallel world the minute they pass through the gate.
Commonness is the foe of the festival
Festivals like these offer a mesmerizing and ecstatic escape from everyday life – something that is desperately sought after in our fast-paced VUCA world. Tomorrowland opens a fairytale world with hypnotic beats. I have to admit it: I would go to this extraordinary spectacle. And, dear millennials, let's be honest: Instagram would be right there the entire weekend! It is simply a memorable experience worth seeing and posting. Instagrammable.
3. Influencers are powerful – keep the upper hand
Festivals like the Coachella practically live off Instagram. Apparently every influencer worth his salt has to have a picture of himself at sunset in the desert of Southern California, looking like a Hippie and with the Ferris wheel in the background. The festival has over 4.5 million hashtags. The Coachella with its Instagram backdrop has turned into an absolute social media event, has become the ultimate Hipster event – because of influencers.
Credit: @Devotion
The sheer power of influencers is dramatically and alarmingly illustrated by the Fyre Festival: A meaningless video spot with a bunch of high-profile influencers and their posts in front of an orange square were enough for about 4,000 people to pay up to 100,000 $ for a festival ticket – even though there was no background information available whatsoever. The influencers and their promotion of a supposedly once-in-a-lifetime event were enough to make all those people reach for their wallets. That shows that influencers are more to this generation than just faces in an ad – they are idols that are perceived to be authentic and credible.
Even though the Fyre Festival went down in the annals of festival history as a disastrous failure and shows what NOT to do from an organizational standpoint – it makes one thing clear: Influencers have frightening power. The Burning Man festival also knows this only too well: After the event grew big and famous through Instagram and influencers, the organizers are now taking on an anti-influencer attitude. The reason: The Instagram hype caused them to stray too far from their principles and their personality. Now they want to find their way back to their true selves. All we can say to that is: Bravo! Because the managers have understood: In order to keep from sinking into the homogeneous morass of the competition, a strong brand has to keep on remembering its origins and brand DNA.
The power of influencers must be controlled
Both examples show how strong the impact of influencers on the customer group of festival-goers is. Of course that harbors great potential that can be tapped. But it also shows that this power must be firmly controlled. Festivals can't leave their external image to influencers, but must manage it painstakingly in order to preserve their character.
4. Think big! Because music is expressed emotion
What is the central motivation for buying a Jeep? Just locomotion or rather the chance of having an off-road adventure with it? Whether buying a car or festival ticket – it is about fulfilling a deeper desire that slumbers within us (consciously or subconsciously).
An example: Why is the legendary Woodstock festival of 1969 considered the "mother of all festivals"? Sure, the music acts were impressive – but is that the reason for the cult status? No. The festival is considered the culmination and end of the Hippie movement in the USA and has become the epitome of "Love & Peace".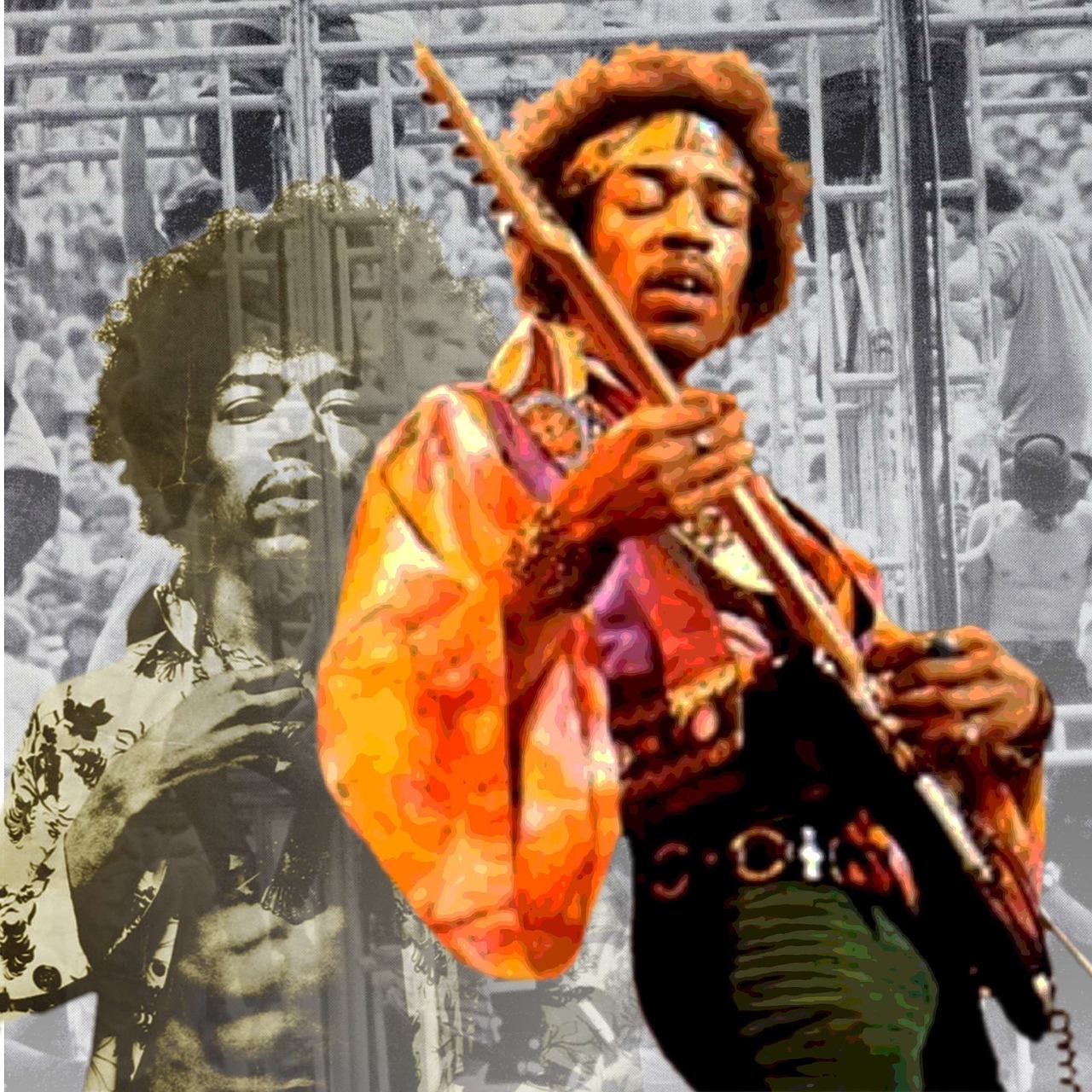 Organizationally, the festival was – unintentionally – a disaster. But what would have been better aligned with the Hippie attitude to life than improvisation and imperfection? An event with a commercial feel would not have matched that lifestyle. So it wasn't just about music but about rebellion against conservative society. It was about breaking free of those fetters and fleeing into a world far away from the conventional way of life. Intentional or not: Woodstock satisfied the longings of the festival visitors.
Festival brands are not products, but places of longing
This stands up to comparison with the present: The more digital today's world is becoming and the more technical the offers – the greater our longing for real emotion, for the human touch and empathy. It is about belonging to value communities, where we can be ourselves.
Music in particular is considered an expression of human emotion. Festivals have to recognize the desires of their fans and think beyond the music line-up. They have to give visitors the opportunity to break free from their everyday lives and flee into a parallel world, live out a certain lifestyle, or try out a new one.
Festivals are more than just music events – they are meeting points for communities, marketing arenas and staging platforms all at once. Successful festivals have managed to develop into successful brands by delivering repeated peak performances. The only way to do that is with consistent brand management. And that is much more than the line-up.