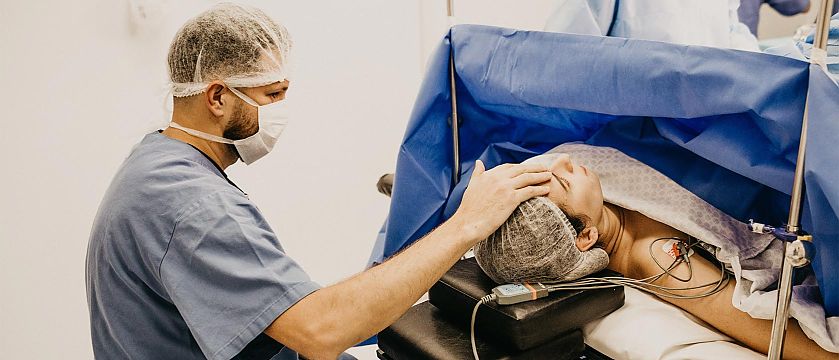 Hospital brands
Hospital brands are considered service brands, because their performances vary from patient to patient and depending on the staff. Hence, they can never be reproduced 1:1. Personnel and external physicians are the key touchpoints.
Why is brand management important for hospitals?
For a long time, branding was not an issue for hospitals because they were under public administration. Today, many hospitals have become part of the private sector – and administrations and medical staff have become concerned with brand management.
Patients preparing for an operation or a hospital stay usually gather detailed information about the services offered by different clinics. They want to find out all they can about the competences offered. But the abundance of content they find in search engines is more confusing than it is informative.
What is different about hospital brands?
The situation is exacerbated by the fact that many hospital services involve complex, highly scientific technologies, some of which bear substantial risks. So patients, who are usually laypersons, depend on the judgement of other target groups: external doctors, for instance, or hospital employees, who therefore become ambassadors of the hospital brand and its peak performances.
What this means for brand management of hospitals is, in a nutshell: They must gain the trust of external physicians to become attractive for patients.
What does brand management in hospitals look like?
Employees are very important for hospital brands. Unlike for example the staff of companies offering standardized pharmaceutical products, they are the primary performers. When their performance varies, it weakens the brand. Accordingly, a hospital must ensure that its employees understand, internalize and live its peak performances. This is the purpose of employer branding.
Hospitals must be able to generate differentiation, credibility and attractiveness with their brand management. They must gain the trust of the target group, aid and guide their decision-making processes. To do that, they depend heavily on the touchpoints of external physicians and employees.