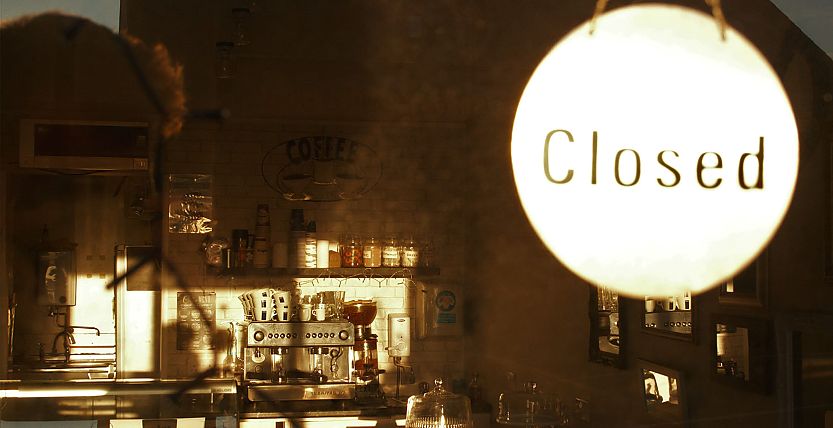 Why Tourism Needs More Employer Branding
Article
19. Mai 2022 ▪ Reading time: approx. 4:10 min.
I run into this misconception a lot: "Employer Branding? That's for large companies that have enough staff and time. Because it can't be done without large investments, time-consuming efforts and lots of human resources."
I'm afraid I have to disagree: Employer branding helps all companies, large or small, in any industry – and of course those in tourism as well. It is an instrument for attracting the right people with your own brand and retaining them long term.
Acute staff shortage – what to do?
Lots of headlines out there tell us how dramatic the lack tourism staff is, for instance: "One in four restaurant workers is gone: Businesses are short of staff after the pandemic", "80 percent of restaurants need employees" or "The staffing crisis in the hotel industry".
But we would be mistaken if we thought the Corona crisis was to blame for it all. The hotel and restaurant industry was suffering from a lack of qualified employees even before the pandemic. That lack was exacerbated during the crisis, which merely brought the failures of the past to light in more dramatic ways.
Over the past years, the industry has turned into an employee's market: Employees nowadays get to take their pick. Because of Corona, 325,000 qualified specialists migrated to other fields in Germany alone. Austria is short 50,000 to 55,000 qualified employees. Businesses were not able to train the next generation during the crisis, and unskilled workers have also found jobs in other areas (Source).
Lots of tourism operations are currently working in crisis mode to get a handle on the staff shortage: In 2021, the hotel and restaurant industry posted 62 % more job vacancies than the year before. Just get some workers hired, everything else is unimportant. Of course that's an understandable reaction for the short term, but it is not a satisfactory solution for the long haul. This is exactly where employer branding comes in.
Dare to make a new start with employer branding
Even though the moment may seem all wrong: This is exactly the time to start thinking about employer branding! Because it can help you make a new start. But it does mean that old ways of thinking have to be abandoned and new work models need to be developed. The tourism industry must learn to adapt to its employees and their needs. Other industries started doing it long ago – why shouldn't tourism be able to do the same?
The term employer branding encompasses lots of aspects and incentives. Some examples are flexible working hours, training, vacation days, lodging, discounts, childcare, employee events – the list goes on. But that doesn't mean you have to throw your own values overboard and do everything for the employee. Quite the opposite: It means thinking hard about what fits the brand and how it can be credibly communicated.
To build a strong employer brand, a hotel or restaurant has to know exactly what it stands for.
For example, is it more of a family place and down to earth – or rather unique and willing to be different? Employers need to communicate these values clearly, as they create a strong image for job seekers to notice.
An employer brand needs character
These special values have to stand out in vacancy postings, too, but most of those are still quite generic. Every business claims the same things about themselves, offers the same benefits and incentives. Differentiation? Hardly.
The next step is to decide which channels and platforms to use to advertise vacant positions. What fits my brand and where do I best reach my target group?
And this is also part of employer branding: It is not about finding the candidates with the best grades, qualifications and experience. Instead, businesses need to find those who match their character and their values. Ideally, they even repel those who do not fit. Why? Employers can usually teach job know-how – but they cannot shape a person's character and values.
Employees are not just workers. They also help shape the culture of a business. That's why it is worth thinking about what kind of work environment you want to create, and how this will affect colleagues and guests.
Two examples of hotels: How employer branding works
There are two hotels that show us how strongly employer branding can shape a business: the Schindlerhof in Nuremberg and the Maximilian Hotel in Prague. In two BrandTrust podcasts, Nicole Kobjoll, Managing Director of Schindlerhof Kobjoll GmbH and Manfred Tobolka, General Manager of the Josef and Maximilian hotels, describe what their brands stand for and what roles their employees play:
The Schindlerhof is all about "Herzlichkeit"
The Schindlerhof is a hotel village in Nuremberg that focuses on conferences. Among its many awards you'll find the "Great Place to Work – Deutschlands bester Arbeitgeber" (Germany's Best Employer), which the business has taken home repeatedly. It's guiding principle "Herzlichkeit", which translates to something between "warmheartedness" and "cordiality", pervades everything in the hotel's brand management and employer branding.
The Schindlerhof is not aspiring to be the best hotel in Germany, but a place where people go to experience "true warmheartedness". And for their team, they want to be a talent forge: "We look for the best in the business, then train them", says Nicole Kobjoll. That is one thing that makes them different from other hotels: "Many say the guest has to be at the center of everything. But we have found that's not enough: If everything is focuses on the guest, lots of other things are neglected – such as bookkeeping or educating the trainees that are busy polishing the flatware in the background", Kobjoll explains.
At the Schindlerhof, it's not so much about retaining employees forever, but about building a connection with them. There is a subtle difference: "We are realistic about it: In our business, everyone travels. But we keep in touch. And when a leadership position opens up in our hotel, I contact former employees and bring them back from their cruise ship or wherever they happen to be", says Kobjoll.
Employees are the key
The Maximilian Hotel in Prague also compels with its sterling employees. General Manager Manfred Tobolka explains: "To my mind, it's always about the employee. You will never be better than your staff. Employees are the most important factor, because they have direct contact with the guest. They come up with the innovations and new ideas."
He describes the hotel as urbane and worldly, but at the same time as playful and a little sassy. These values can be experienced first-hand, for example when you are served at the restaurant by a waiter named Josef Maximilian - a perfect fit. When employees identify with a brand, they basically embody its values automatically – and guests can feel it.
These two examples show: Brands develop from the inside out, not the other way around. That's why it is worthwhile to focus on your employees. They allow you to differentiate yourself as a brand from the inside out. This is a solid foundation for building a relationship with your staff and your guests and for promoting brand trust.
Employer branding, then, is an instrument for tourism businesses to be successful in a difficult labor market. As soon as a hotel or restaurant knows what it stands for as a brand, it can compose the right message and place it in the right channels. That way, it can attract employees that may not have perfect grades but are a perfect fit for the brand. This is much more important for a successful future.
Do you have any questions or suggestions regarding this article? Then we look forward to receiving your e-mail.