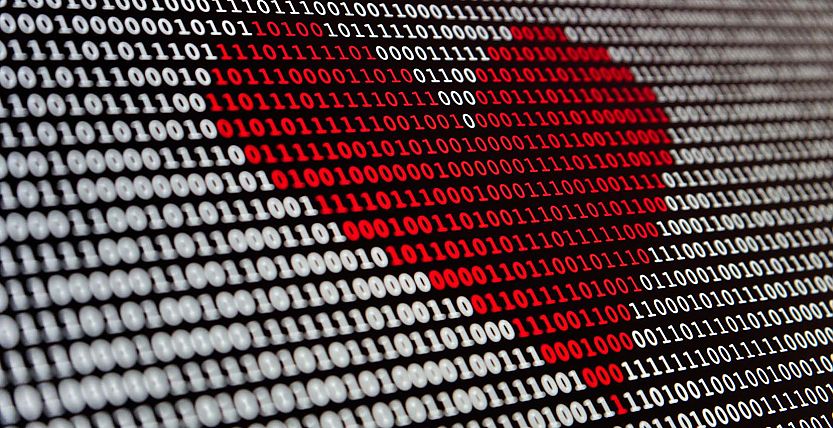 Artificial intelligence: Why should my brand care?
Article
6. September 2021 ▪ Reading time: approx. 3:40 min.
Brands must position themselves so even algorithms can recognize them.
It wasn't that long ago that brands attracted attention mainly with TV commercials, banners and posters. They were able to buy presence and attention. And today? More and more often, artificial intelligence (AI) decides what brands are relevant for which consumers. Algorithms control what advertising or information is shown where—budgets are less and less important.
You think this sounds like science fiction? Wrong, it is already reality: We experience artificial intelligence every day in our google search results, product recommendations on Amazon, advertising banners or postings on LinkedIn, Facebook, Instagram or Pinterest. It is omnipresent on the world-wide web. It is the rule, not the exception.
Those who want to step up and face the challenge will be interested in facts like these: The amount of usable (declared) data is growing exponentially. In 2020 it was at over 800 billion gigabyte—but already more than 40,000 billion gigabyte are available now.
The crucial question is: How AI-enabled—meaning future-proof—is your brand?
This is what artificial intelligence does: It collects, analyzes and interprets information about the behaviors, interests and needs of every single one of us. It learns from us and about us every day. Sometimes, AI knows us better than our own partner does.
Algorithms are the gate keepers in our digital world: They only show us information which—according to their artificial experience—are probably of interest to us. They choose for us, whether we like it or not.
This immense influence that AI has on our lives is certainly disturbing. On the other hand, who can do without these clever, invisible helpers that make our research and buying decisions so much easier?
AI—how does it change brand management and brand communication?
Artificial intelligence is the digital personal assistance that only allows those messages to get through to us that are relevant to us. It has been with us for years and learns our wishes and interests with every interaction we make. It knows our personality, even our most secret longings and fears.
In this world, brands have to pass a two-fold relevance check:
They have to position themselves so even algorithms can clearly recognize them in order to get access to potential customers. To do that, they have to address the different attractiveness drivers of consumers.
They have to turn customers into fans who specify a concrete brand preference to Alexa, Google and such and confirm it with their intrinsic interests—their interactions and behaviors.
If a brand is not clearly positioned and conveys exchangeable values and performances, the following happens: AI considers it irrelevant. You can't fix that with "flowery stuff" like an increased advertising budget.
Once a brand has been deemed irrelevant, its attempts to communicate hardly register. And the "personal assistance", AI, remembers our ostensible non-preference for the future.
That means: Brands that send out exchangeable messages, have no clear profile and bank only on advertising will have a difficult time reaching us consumers. In the digital world, they are virtually non-existent.
By contrast, brands that address the credible attractiveness drivers of every individual will get attention—and set themselves apart from the competition. The unique feature must be clearly recognizable not only to us, but also to the algorithm. It's what makes brands relevant.
Intelligent data companies like LinkedIn, Instagram, Facebook, Google, comparison portals, Amazon and e-mail services are part of our daily lives. They impact what we buy and how we perceive a brand. We are spending more and more time in this digital world—and that helps the algorithms to learn our preferences better all the time.
AI never forgets
An artificial intelligence can be neither bought nor duped. It judges brand relevance exclusively based on customer behavior. In contrast to classic market research, it asks no questions and does not provide multiple-choice answers. It does not create a lab situation and can't be confused by socially acceptable answers.
AI remembers every reaction—even the non-reactions.
Individual, customer-oriented brand communication is the key. In the online world, what counts is knowing the customer needs of every generation and addressing them. It is the only way an interaction will come about. Even brands with a strong and differentiated positioning cannot persevere in an AI world if they don't know the attractiveness drivers of every generation in detail. Because they cannot address their customers on a level that is specific enough.

An example: If a brand uses TikTok to reach baby boomers, it can't work because TikTok is mainly used by generations Y and Z. The AI remembers for the future: This brand is not relevant.


So does that mean that in such channels all you need is the right codes and presto—it's working? Not quite. If people consider the communication to be less than credible, it has consequences for the AI too: After all, algorithms also analyze reactions like Emojis and comments—both positive and critical ones. AI reveals everything—including consistency and credibility.
Will Google still find my brand in the future?
In search engines, social media and on comparison portals, what counts is the attractiveness and relevance of your brand—the stronger they are, the more visible your brand becomes. Attention purchased with high media budgets, generic brand communication, long-term tradition and emotional memories—none of it matters.
It's only the measurable and controllable attractiveness of a brand for an individual that counts when it comes to a company's survival.
Two things are important:
Relevance check: Will AI be able to recognize based on my data (website, social media presence, advertising etc.) what my brand stands for—as opposed to the competition? Is it capable of spotting the best fit between brand and customer, the "perfect match"?
Alexa check: Is a brand so important to customers that they give its name to Alexa et al for selection? Do we order tissues or Kleenex? Do we need lip balm or Chapstick?
This is true in both cases: It is not awareness that decides the future of a company, but brand attractiveness—or the monopoly position the brand holds in people's minds.
With AI analyses like performance branding, still irreplaceable human talents merge with those of adaptive machines. There is an enormous wealth of knowledge being created, about the market and customers as well as the competition. Hitherto unknown customer needs are discovered. Perhaps you can identify previously underestimated competitors or new players early.
You can't start too soon with changing the way you think—you may even need to change your business model. It is what it is: If you do not react to artificial intelligence, you block the future of your brand.
Do you have any questions or suggestions regarding this article? Then we look forward to receiving your e-mail.