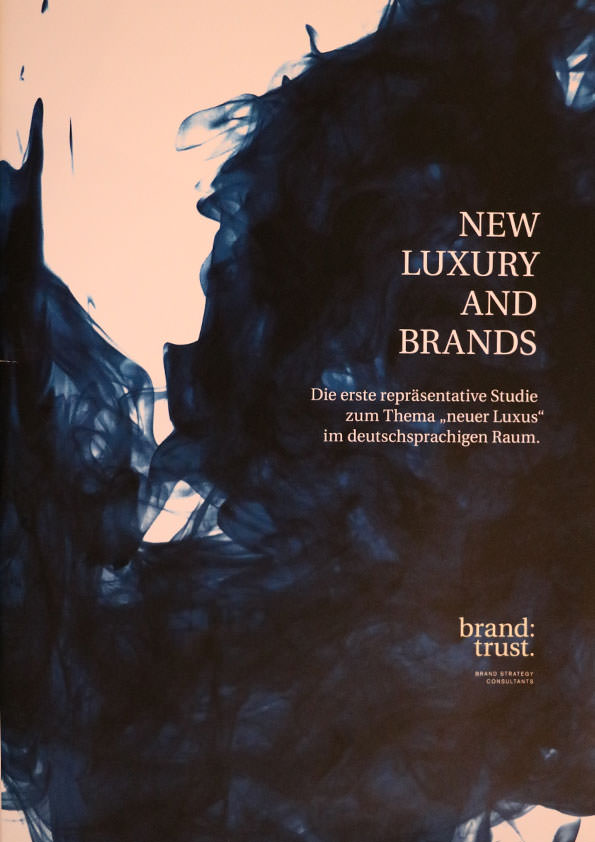 The "new luxury": Quality of life is more important than status and prestige
1. Januar 2007 ▪ Reading time: approx. 0:30 min.
The study provides a snapshot of the luxury markets Germany, Switzerland, and Austria, and shows what strategic development potential they offer for brands.
It is the base study for our second examination of the luxury market in 2012 (that time including the USA and China):
Luxury brands: What country has what kind of understanding of luxury?
Which luxury brands are attractive – and which are merely well-known?
Some essential results:
The most important luxury markets are not yet dominated by strong brands!
For today's consumers, self-realization, more time, and travel are desirable luxury goods. What counts to them is quality of life.
They are hardly interested in classic prestige efforts.
The new luxury markets include health, foods, and craftsmanship.
Brands with high product quality and ethical credibility are considered luxury brands.
Marketing phrases intended to suggest a feeling of luxury have no chance.
You would like more information on the study? Your contact:
Klaus-Dieter Koch
Managing Partner
klaus-dieter.koch@brand-trust.de
---
Order of the study
You can order the 44-page study "New Luxury and Brands" against invoice at a price of 150.00 Euro (plus VAT and postage). Please fill out the order form.