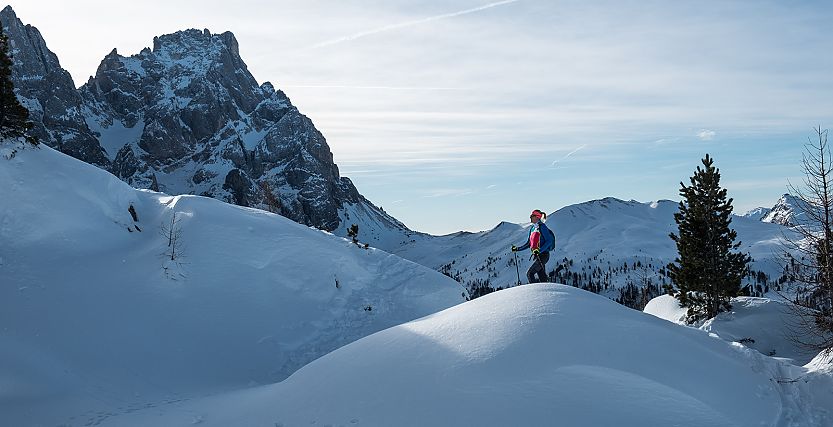 The most desirable winter sports destinations in the Alps: Why they are successful
1. Dezember 2010 ▪ Reading time: approx. 1:00 min.
What winter sports destinations are among the most desirable in the German-speaking Alps? What makes their brand strategies so successful? And which have the greatest future potential? These questions are answered by the comprehensive study "TOP 40 der begehrtesten Wintersport Destinationsmarken der Alpen 2010" (Top 40 of the most desirable winter sports destination brands in the Alps 2010). The study was extensively discussed in the media, for instance in WirtschaftsWoche and DIE Welt.
Some of the central results:
Of the 8 Star Brands, 6 are in Switzerland.
Italy has the most destination brands with great future potential.
The German competition needs some optimization. Garmisch-Partenkirchen and Oberstdorf are the only German regions among the Top 40, and the study rates them below average in terms of attractiveness.
The top destination is in Austria. Lech/Arlberg scores highest on desirability.
Which regions are "in", which are "out"? Among the "In-Brands", we found a conspicuous number of South Tyrolean/Italian destination brands, such as Madonna di Campiglio, Obereggen, Sestriere, and Sexten. The brands with enormous future potential are Lenzerheide, Aletsch Arena, Laax (all Switzerland), and Corvara (South Tyrol).
The study also shows regions within the top 40 with very low awareness and attractiveness ratings, among them Saas Fee, Bad Kleinkirchheim, or Flachau. The brands with need for optimization – those who are widely known but little desired – are Oberstdorf and Garmisch-Partenkirchen, as well as some Austrian winter sports regions like Ischgl, Mayrhofen, St. Anton, Stubaier Gletscher, and Sölden.
The study design: 18,002 winter sports enthusiasts were surveyed between December 2009 and February 2010. Aspects that were queried included not only awareness, but also for the first time attractiveness factors such as willingness to recommend and intention to return. The study was conducted in cooperation with Mountain Management Consulting. Of the nearly 400 winter sports destinations in the German-speaking Alps, 40 regions with comparable starting positions were selected and used as a basis for the survey.
You would like to find out more? Your contact:
Klaus-Dieter Koch
Managing Partner
klaus-dieter.koch@brand-trust.de