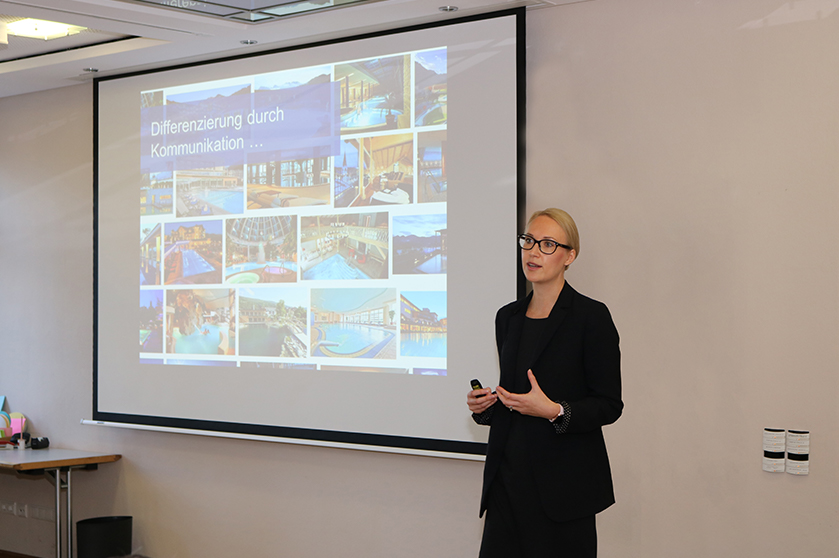 ---
Brand expert in the hotel sector and destination branding
Since 2015, Eva Wandhoff has been supporting renowned mid-sized companies, destinations and hotels with the development of brand strategies and their future-oriented implementation.
Eva Wandhoff grew up in South Africa and England. That time has left its mark. Her curiosity about new destinations, her interest in travel and a soft spot for hotels have continued to grow over time. After gathering experience in agencies, the consumer goods sector and science, Eva Wandhoff now pursues her passion in her work for BrandTrust as head of the tourism unit. Her clients in Germany, Austria, Switzerland and Southern Tyrol know they can depend on her experience and expertise. Her work concentrates on the strategic development and repositioning of brands and their implementation.
---
Sector focus
Public Sector, Destination, Tourism & Logistics
Fast Moving Consumer Goods
Ecology & Organics
---
Brand consulting focus
Development and honing of brand strategies
Positioning of brands
Strategic marketing
Semiotic analysis
Brand ambassador and manager training
---
The speaker
Eva Wandhoff is an expert on brand management in tourism. In her talks, she provides insights into the practice of brand management and points out current trends and developments in the market. Eva Wandhoff gets her listeners excited about their brand and shows how important brand building has become in the tourism industry – from hotels to destinations.
She lectures, among other institutions, at Quadriga University Berlin and the Institute of Tourism ITW (Lucerne University of Applied Sciences and Arts).
What topics do you speak on?
Destination branding
Hotels as a brand
Instagramability in tourism
The future of DMOs
Brand touchpoint management
---
The Author
Eva Wandhoff regularly writes articles on brand management in the destination and hotel business. In her personal travel blog, she shares her professional and personal travel experiences.
---
Videos