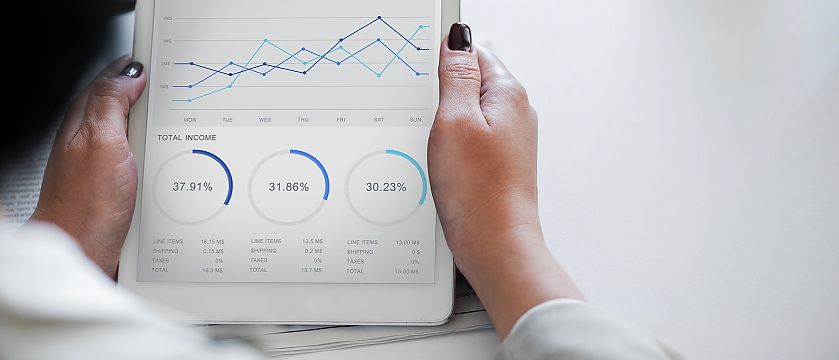 BrandTrust Performance Monitor - BPM
We use the BrandTrust Performance Monitor (BPM) to illustrate the relationships among brands within an industry. We examine this relationship by means of the brands' awareness and attractiveness.
How does the BPM work?
The BPM reveals the strength of the individual brands within their industry, shows who the winners and losers are. We use the following criteria for the analysis:
Awareness (supported and unsupported)
Loyalty
Recommendation rate
Cross Selling
Price premium
Depending on the results, we place the brands within an industry on a four-field matrix: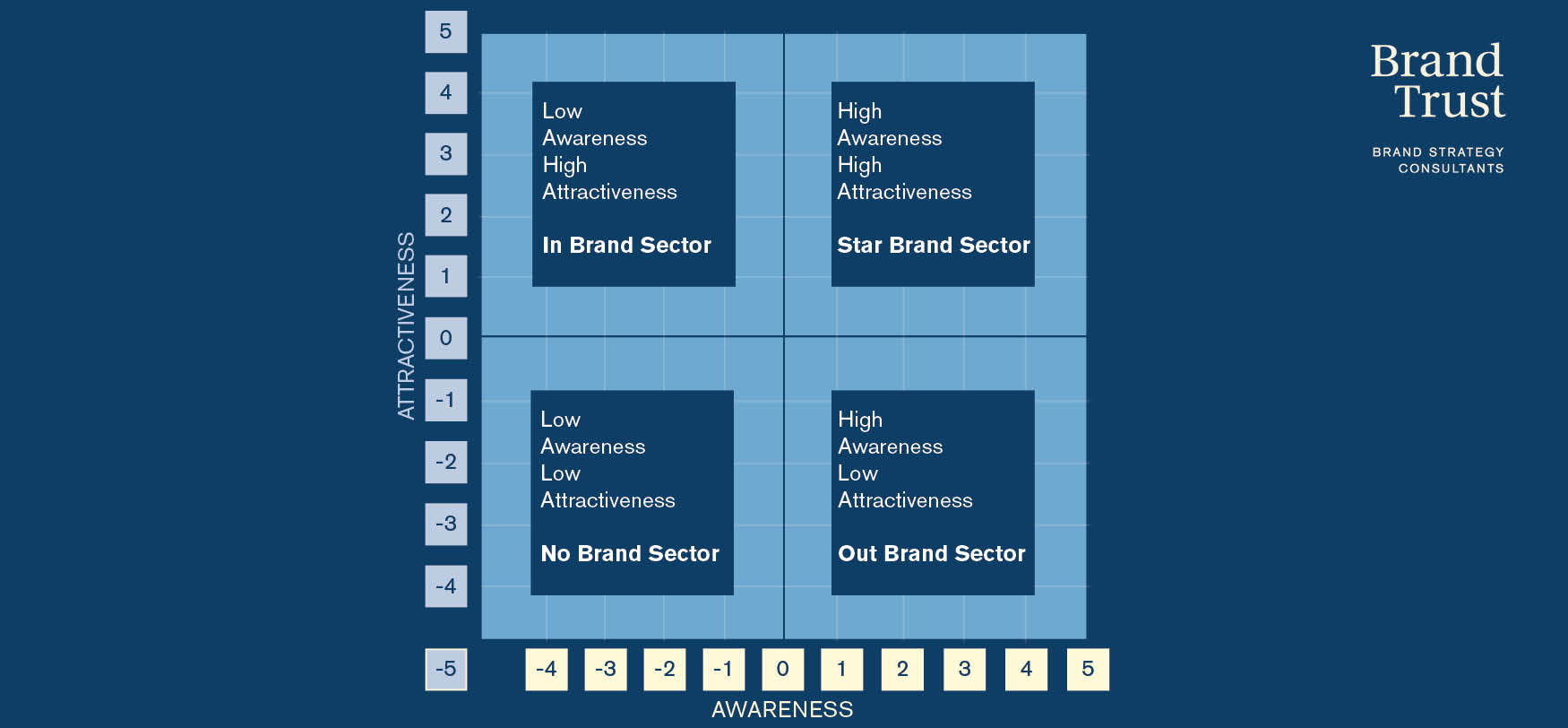 With this matrix we illustrate the entire competitive structure and show the status quo of the brands in their competitive environment. Based on this knowledge we can define the strategically expedient direction of thrust for individual brands.
The 4 fields of the BPM:
No Brand: This field contains the brands with the lowest awareness and attractiveness. They are usually not key players (yet). Startups in particular start out in the No Brand sector when they are founded.
In Brand: Brands that are placed in this field are highly attractive, but not well known. They are the brands of tomorrow. They are considered insider tips or niche brands. Typically, the highly specialized hidden champion brands of German SMEs are found in the In Brand sector.
Star Brand: Brands in this field are both well-known and attractive. This is the sector to strive for. The challenge is to maintain this Star Brand position and not slide off into the Out Brand sector. This can only succeed with a consistent transformation of the brand.
Out Brand: Brands in this category are well known, but not very attractive. They are yesterday's brands that have passed their peak. But there is hope: Such brands need to focus on their core competences and their essential attractiveness drivers. In addition, they should reduce their awareness, perhaps by closing shops or branches. This can turn an Out Brand into an In Brand. A move directly back to the Star Brand sector very rarely succeeds.
For brand decision-makers and managers, placing their brand in the BPM represents an important basis for discussion when it comes to adapting the corporate and brand strategy.