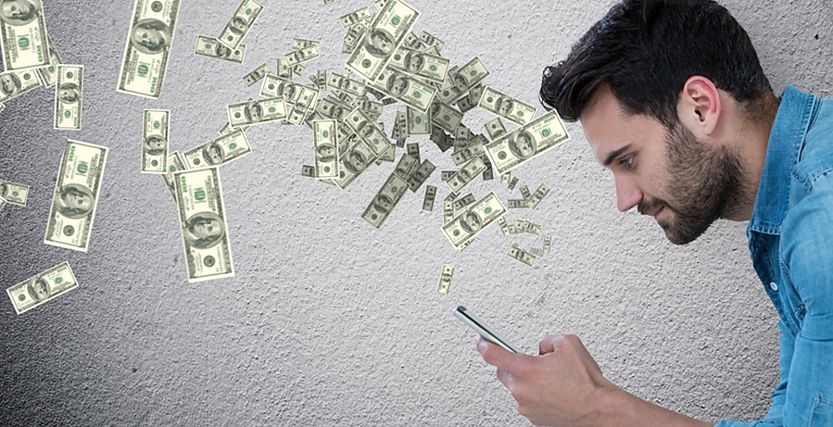 Blockchain & Bitcoins: What does the brave new world mean for brands?
What will be the role of brands in business in the future, when blockchain technology has become established? Are they old relics, or rather the basis this new development needs to function?
What brand principles apply to gold miners, funds, platforms, and founders? The same as in the classical world, only harder, clearer, faster, more digital, and less forgiving.
Blockchain and Bitcoins are hot topics at the moment. Not a day goes by when crypto currencies are not put on a pedestal – or demonized as currencies for criminals and tax evaders. Or when their course fluctuates by 20 percentage points.
There is an investment and startup community currently forming around blockchain technology and its philosophy, which is promising immeasurable wealth and corporate success with so-called ICOs ("Initial Coin Offerings"), beyond established regulations and institutions.
The principles of the blockchain movement and community
What are the underlying principles causing the euphoria of this young sector, which itself talks about a "next economy"?
With blockchain technology, people can autonomously carry out any transaction type or store data – safely and self-managing. "Crypto currencies" are electronic currencies like Bitcoin or Etherium, and they form the basis of blockchain technology that, in this case, facilitates money transactions.
With that knowledge, let's draw a larger picture: This technology allows individuals to market themselves as an economic asset. Everyone can deal with such transactions themselves.
The product behind it is called TGE ("Token Generation Event"). With it, every person can "tokenize" their own service, business, prior and future successes, and make them directly and globally tradable with blockchain.
As during the first years of the internet, the blockchain community now promotes a free and democratic type of economy that links everything with everything else.
This logic in turn produces a kind of gold rush: Everybody launches an ICO or becomes a "token". The promises are immense. Dentacoin promises to improve dental dare worldwide, lower costs, and build a community. Almost every ICO sounds similarly empowering and liberating, just formulated a bit different depending on the business sector.
Grand mission, support for each individual, lower costs – and everybody can get in on making the world a better place. The key terms and drivers of the new blockchain economy are, if you believe the ICOs and the community: mission driven, democratic, decentralized, transparent, liberating, cost-reducing, global, community, and rule breaking. At least that's what it says in their publications. Time will tell whether they keep their promises.
More disruptive than Fintech, their financial platforms and exchanges promise nothing less than the dismantling of the established banking system and the liberation of every individual, for the greater good. Banks of every type are getting on board and helping to finance this new ecosystem, in order to secure a sunny spot in this beautiful new world. Because the fear of leaving everything to the new buccaneers without a fight runs deep. Perhaps there will soon be Raiffeisen-Coins in addition to Francs and Euros. The question then will be which is more stable.
Only brands provide trust, added value, and differentiation
The essential factor for the success of the blockchain community and its market players – be they exchanges, platforms, coins, or "tokens" – is the question of how trust and stability can be established in such decentralized systems. Furthermore: How can you differentiate yourself from other "tokens" in this world? After all, this value differentiation ultimately makes the economic difference. I only pay for something that has a value and meaning to me. Analog as well as digital.
The question "What milk can I trust and which suits me best?" can also be asked of coins. Who is going to trust Bitcoin and Etherium, who will trust Dentacoin, blockchain as a whole, or an Achim-Feige-Token?
This is where the brand comes in, as a "comdensation system" with a trust, added value, and differentiation function. What does blockchain mean for brands and their management, and vice versa? Do we still need brands when everything is digitized and available in data bases? The answer is simple: Yes, because only brands give value to interchangeable performances. Only when the tokenized service is charged with trust, differentiation, and meaning will it be appreciated and bought at a certain value. The new economy needs nothing more urgently than it needs trust – and this is where established brands can provide a jump-start.
The "Brand Switzerland" as a virtual financial center and system provider
So who builds the foundations for this new economy that all market participants will have to depend on? Who defines the financial and legal grammar of blockchain and its players? The new business models need regulations, contract basics, and ideas for transnational taxation, if the whole thing is not to turn into an international black market universe dominated by China and donning a do-gooder attitude. We need a credible service provider for the blockchain ecosystem.
In this context, let's look at the brand Switzerland. It is globally predestined, not just because of its "Crypto Valley" in Zug. Switzerland with its brand values neutrality, security, and superb quality, paired with a large financial talent pool, can provide the foundation for this brave new world. Neutral, decentralized, and grassroots-democratic Switzerland delivers the shovels and pans for the new gold miners. An enormous opportunity for the "NationBrand" and Switzerland as a financial center.
The brand principles of the blockchain economy
What market principles apply to these gold miners, funds, platforms, and founders? The same as in the classical world, only harder, clearer, faster, more digital, and less forgiving. Everyone is brand, medium, and recipient all at the same time.
1. Everyone becomes a brand.
When everyone can "tokenize" his performance and by doing so create his own economy in its own community, he must convey trust, harmlessness, and uniqueness (as in the existing business world). In the new "many to many" business, a good brand is the base of the business, because other value-providing institutions and authorities are out of the picture. The Swiss National Bank does not vouch for my token, only I do – with my performance and its evaluation.
What values make me who I am? What do I not offer? Where are my limits?
2. Even digital promises have to be kept.
Because in the next economy everything is transparent and nothing can be concealed, it is all the more crucial to deliver peak performances, make a compact promise in one sentence, and keep that promise. Otherwise, the personal social or brand score, the associated coin or token, i.e. the personal currency, will plummet to rock bottom. This is bad news for copycats and boasters. The social score, the social sentiment, the customer evaluations, and the reputation – they all have to be built and maintained.
Why can we trust you? And how can we check that?
3. There can only be one.
Principally, in a world without authority, the keys to success are visibility, trust, and hype potential. The hype only comes to the Number 1 – meaning the market player that does something new, different, better, and doesn't just "also" offer something. Those who are first to answer the question why we should trust them and why they are the leading currency, platform, or token in their segment will succeed. Just like in the current world, only multiplied exponentially and with digital means. The denser and clearer the positioning, the larger the market.
What can you do that nobody else can do?
4. You need an authentic narrative
Within the blockchain community there is 360° transparency. Everybody generally knows everything, can generally know everything about everyone else. As in the normal economy, but under more stringent conditions, the principle holds true that every lie, every illusion, every insubstantial story is exposed. Authentic narratives that really improve the business, society, or the world are the most meaningful and thus have the best chance to persevere globally as an idea.
What is your hero story, how do you improve the world like no other?
5. Glocalize yourself.
The wonderful aspect of blockchain is that it is basically borderless. Everyone can define his own market and establish a functioning transaction system in the most far-flung corner of the world – for himself and his company, for his added value, in global and in local markets.
How can you build global strength and link it to local and personal markets? What is your glocal niche?
6. Be Good.
The great thing about blockchain's promise of happiness is that the movement actually has humanistic, democratizing potential. Here, everyone with a good idea has a chance of establishing a personal economy, networking with like-minded people, making a contribution to whatever, and getting something in return. Perhaps that is exactly what is so fascinating. Blockchain is a liberal revolution at heart, where money alone does not buy happiness, but everyone can get what they deserve. It is very digital and monetary in its thinking on the one hand, but also harbors great social growth potential. Economically, culturally, and spiritually.
What am I worth? What do I stand for and what can I be appreciated for in my community? How do I create my economy for myself and others? What am I good for beyond making money?
7. From "I-brand" to "We-brand".
No brand without a community, no community without an idea. In blockchain there are nested and interlinked ecosystems of markets, currencies, tokens. In the digital economy, we pay with identification, likes, connections, attention, belonging – in addition to data. The winners in this game are accessible "We-brands", who score points and provide identification with connectivity, interconnectedness, the creation of unique "memes" that people like to pass on. The user pays with himself. Just in digital form.
The decentralized, transparent, and community-oriented blockchain technology is a wonderful breeding ground for anyone who is able to build their own economy with "tokens" - perhaps based on new Swiss world standards. Everyone depends on turning themselves into a strong brand that can be trusted. A brand that stands apart, that keeps its promises, and inspires its community with an authentic, exciting story. As in the real economy, it is not just about making promises but about keeping them. Let's stay curious and help shape this new world.